Register for one of Impetus' upcoming webinars between February 27 – March 3:
Innovative Virtual & Hybrid Congress Engagement
About the webinars
Register for one of our upcoming webinars to learn how to take the complexity out of congress information-gathering and effectively gather clear, actionable insights.
In these Pharma-exclusive intimate sessions, we will cover industry trends & innovative projects implemented by leading life science companies to gather attendee insights pre-, during, and post-congresses, including:
Daily conference "e-huddles" via an online HCP or MSL Community Board

Virtual advisory boards

Online post-congress debrief sessions

Our

double-award-winning

KOL Ambassador Programs, and more
Plus, there will be plenty of time for Q&A if there is anything else you'd like to discuss!
We have 5 webinars running between February 27 and March 3. Register now to learn how to maximize the quality and quantity of insights while minimizing costs, time, and resources.
Register for this exclusive webinar
Can't make one of the live webinars? Sign up anyway and we will follow up with you directly!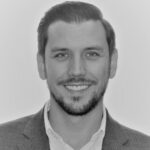 Marko Oczak
VP, Sales & Marketing
Marko Oczak joined Impetus Digital as a Global Business Development Director in 2021 with an extensive background in executive leadership, strategy development & implementation, and digital transformation. With a double Master's Degree in Molecular Biology & Health Administration, Marko has helped drive multimillion-dollar projects to exceed their targets, as well as helped create innovative start-up programs and optimize large institutions across all sectors.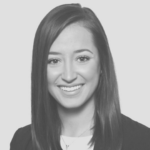 Vaska Hamanova
Global Business Development Director
Vaska Hamanova is a Global Business Development Director at Impetus Digital. She went to school at Brock University for Biological Sciences and later completed a post-graduate degree in International Business Management. She has a wide range of leadership experiences as a business development leader from small to big pharmaceutical companies. She has brought her expertise in a wide range of therapeutic areas in both a medical and commercial capacity to help improve patient education and patient outcomes.
About Impetus Digital
Impetus Digital is the spark behind sustained healthcare stakeholder communication, collaboration, education, and insight synthesis. Our best-in-class technology and professional services ensure that life science organizations around the world can easily and cost-effectively grow and prosper—from brand or idea discovery to development, commercialization, execution, and beyond—in collaboration with colleagues, customers, healthcare providers, payers, and patients.