Digital Tools for Online Touchpoint Assignments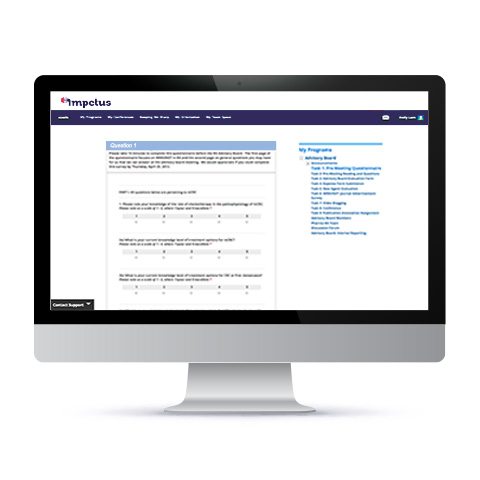 Questionnaires
Online touchpoint assignments that use questionnaires as the digital tool of choice allows company leads to extract detailed, granular insights from their advisors about a specific issue or need.
Surveys can ask qualitative or quantitative questions and can be comprised of multiple choice (select one or many), ranking or text box questions. We can also have specific questions appear for certain people based on the previous responses they select in the questionnaire.
While questionnaire assignments are live, company leads can have private on-demand access to the survey responses as raw data or in aggregate in graph or chart analyses.
Asynchronous Discussion Forums
By far our most popular tool for advisory board online touchpoint assignments.
Documents, abstracts, posters, powerpoints or articles can be provided online as flipbooks or for download as background reading.
Advisors are asked a series of questions which they can answer using a "discussion forum" response box. When they click "save" their response is visible for their colleagues to review. Advisors or moderators can respond to their colleague's comments adding the flavour of "discussion" to the assignment.
Engagement rates are very high for this type of assignment as advisors can log in from any device and at any time that is convenient for them since the assignment is asynchronous.
Advisors appreciate being able to participate and to be able to provide their feedback without having to rearrange their schedules.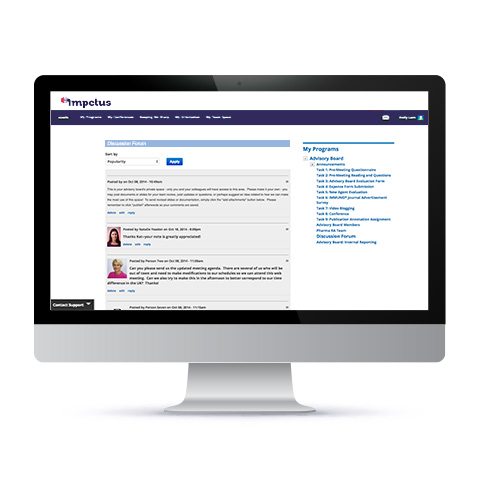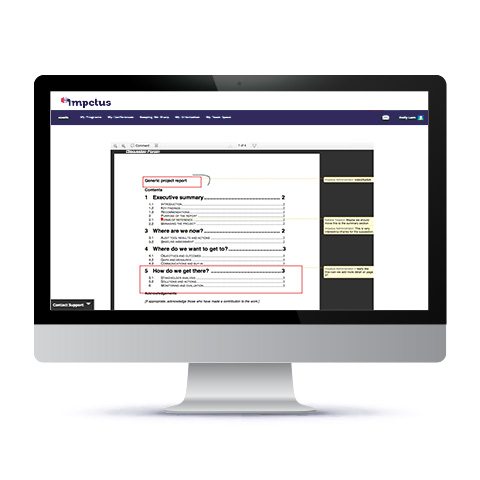 Annotation Exercises
The Impetus Annotation tool allows company leads to solicit defined feedback to specific materials they are developing.
When advisors log into a company private portal, they can view slides, consensus documents, protocols, copy or project outlines which they can annotate.
Advisors can click on the "comment" button and then click on the part of the document that they would like to annotate online. A comment bubble with the advisor's name will appear automatically which is where the advisor adds
their comments.
Other advisors will be able to see their colleague's comments real time. This will allow advisors to annotate documents without having to worry about version control.
The annotation tool is a great system for draft development of manuscripts, brand materials or publications. Each online touchpoint assignment can be a different draft of the original document.
Synchronous Web Meetings
Sometimes there is a need to call advisors to an online meeting. Usually this occurs after advisors have completed an online asynchronous assignment and a company lead would like to discuss the results in more detail. Other times it
is to reach consensus on a controversial issue or finalize details on a long standing project.
Web meetings can occur at a time that is most convenient for the group. Advisors can login using the web meeting credentials from any location as long as they have access to a wireless connection and a phone line if not using VOIP. Meetings can be accessed using a computer, tablet or a smart phone.
Web meetings are most successful if they strategically moderated and involve all advisors in a planned "round robin" format of discussion. Impetus can host and facilitate meetings on behalf of company leads.