So….you've decided that you want to venture into setting up a Virtual Advisory Board with some of your customers. Perhaps you have run into some new cost pressures and need to find some innovative ways of engaging customers less expensively. Or perhaps senior leadership is mandating the investigation of more innovative ideas within the organization, encouraging more enterprising thinking. Or you may have recently moved to a new company, brand, or franchise and want to "shake" things up. Looking for a vendor to help you get started should be something you consider carefully. There are several technical aspects you should be considering in your evaluation.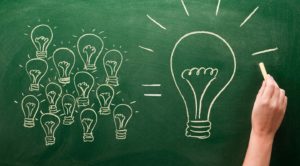 Some technical considerations to keep in mind and questions you should be asking are:
Is the platform secure and password-protected?
Can you white label the platform?
Is the platform built with responsive design?
Does the platform have a simple and clean interface?
Does it have a user-friendly navigation system?
Does the platform support multiple browser types?
Was the software built specifically for advisory boards and working groups?
Is it easy to use?
Has it been tried and tested with multiple clients successfully?
Check out my video below for a more detailed perspective on what you should be looking for.