Authentic Live and Online Customer Advisory Boards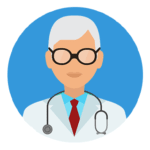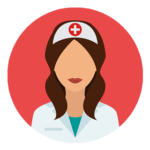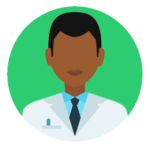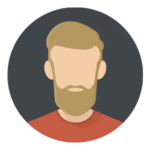 We take the complexity out of local and global stakeholder engagement, collaboration and innovation.
Pain Points Associated with Traditional Consultancy Meetings
The Evolution of the Authentic Advisory Board
Shifting from logistically complex, "one-off" meetings to convenient, continuous online touchpoints over time with advisors
An advisory board consists of a continuous relationship with a limited group of Stakeholders that meet on multiple occasions during their mandate to advise Members on different aspects of their business.

Introducing the Impetus InSite Platform®
For the creation of online touchpoint assignments
3 Types of Advisor Touchpoints
Asynchronous
Discussions and collaborations occurring at different times
Synchronous
Discussions and collaborations occurring at the same time
Increase in advisor engagement rates, guaranteeing an average of 90%
Increase in the speed to insight-gathering and project completion
Increase in the quantity and quality of insights
Client and Advisor Testimonials
Our clients are the lifeblood of our business, and we are passionate about working strategically to develop, implement, and sustain online portals to enhance communication and collaboration between our clients and their customers.
There are many benefits in working with Impetus Digital. It is wonderful to work with people who know what they are doing and have lots of experience in conducting advisory boards. Impetus guided us through the process, and being able to do a lot of the things that we don't have the time or skills to do has been instrumental. This has probably been the easiest meeting we have put together!
A very useful platform for any activity generating a specific output or requiring confirmed input from customers. One added benefit is that you have evidence and metrics of the quality of input from your individual advisors... I would definitely recommend them to others.
We have worked with Impetus Digital for many years now and have seen quite an evolution of our online portal ... initially what was developed for meeting logistics support has now turned into an extremely cost effective and impactful tool for engaging our customers in a consistent and meaningful way.
The platform worked very well! It was a great user interface — we need more well-designed technology in healthcare! I did like the format too. It does give you time to think about your answers, as well as the ability to read each others posts to stimulate further thoughts. I also like the fact that we can do it at our own convenience!
I have been extremely impressed with the services that Impetus has to offer. The account manager I work with at Impetus is one of the best in the industry. He has the ability to assess my needs and partner with me to develop outstanding programs. He is forward thinking and often brings suggestions to the table that elevate my projects.
We leveraged the Impetus InSite Platform to create a standing payer advisory board. We were able to create a series of online touchpoints through the year and ask a variety of questions pertaining to our product launch. Our advisors are fully engaged and love the convenience of the portal.
Contact Us
We are the online advisory board experts