Seamless and Flawless Execution of Your Hybrid Consultancy Meetings and Events
Impetus also facilitates hybrid meetings. Just like for virtual-only meetings, we pride ourselves on offering best-in-class and innovative digital meeting technologies, workshops, and services for hybrid meetings. We flawlessly manage projects from inception through to execution. We will work with your team on all virtual aspects of the meeting, from strategic consulting and developing the agenda, to provision of all virtual tools and technical support, to the post-meeting debrief and summary report (and everything in between). We are able to host all of your virtual and hybrid meetings and events on the same platform, ensuring a seamless experience for your participants.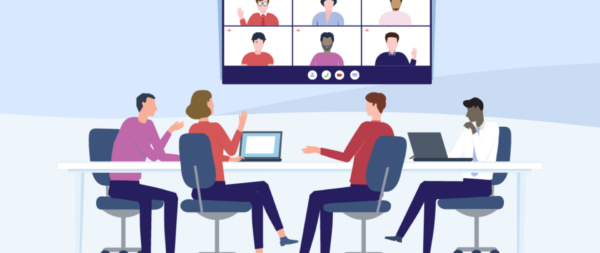 At Impetus Digital, security is our middle name!
Applies to InSite Touchpoints™ and InSite Events™
Asynchronous Online Touchpoints
The Impetus InSite Platform® is 100% pharma-compliant, with over 10 years of IT assessments and penetration tests under its belt. It is rigorously tested on an on-going basis, and a number of fail-safes are in place. Among other features and protocols, our platform has:
Thorough regression testing executed for each new feature or update deployed
Cutting-edge intrusion detection and prevention systems
Automated daily backups of all content uploads, code, and databases (all encrypted)
Automated SSL renewals to ensure no downtime or errors due to outdated certificates
Ongoing security updates to frameworks, open source modules, and operating systems
Region-specific cloud hosting
In addition, all employees who interact with the platform and/or client data go through annual data handling policy reviews and training.

Synchronous Online Touchpoints
Your IT department will approve of the secure technology and protocols used in the planning, hosting, and reporting of your web meeting, webinar, or event. Impetus Digital's comprehensive web meeting technology safeguards and data handling protocols provide a private and secure meeting experience. Specifically, we employ:
Strict control over screen-sharing, annotation, polls, audio/muting, and webcam-sharing

Unique meeting IDs and Impetus-specific meeting URLs

Careful sharing of meeting links through restricted calendar invites

Vetting of logged-in attendees vs. list of invitees

Meeting-specific passwords

Enterprise-level accounts (not consumer-level)

Minimal collection of personal information for participant registration and identification
Additionally, the following precautions can be taken, depending on your unique needs:
Pre-registration can be made mandatory for all attendees

Attendees can be placed in a waiting room until the meeting starts

Meetings can be locked once started so no new attendees can join after the meeting has begun

For more information, request a download of the Impetus InSite Platform® Security White Paper.