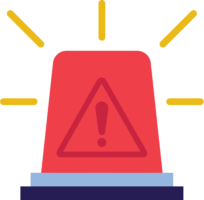 As much as some health care providers (HCPs) enjoy seeing their colleagues in person, regularly attending face-to-face learning and training events is not always doable due to conflicting work or family commitments. Further, in-person sessions are only customizable to a limited degree, and not everyone enjoys the same format of learning.
From a Pharma perspective, in-person learning and training programs come with a substantial cost from venue and equipment rentals, vendor coordination, as well as internal and external resources. However, some Pharma teams are worried that participant engagement, interactivity, and learning are compromised in the virtual setting.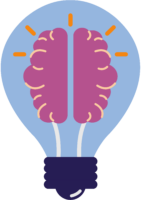 Leveraging a comprehensive, all-in-one online platform for all virtual/hybrid learning and training programs, across all therapeutic areas, to ensure that the programs are customized for a diverse group of learners while still streamlining the operations behind the scenes.
Partnering with a vendor that provides end-to-end support, including strategic planning to optimize participant engagement and interactivity, invitation and registration management, agenda development, program logistics, technical support, medical writing, reporting, content creation services, and more.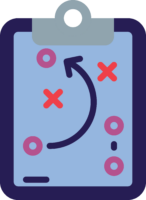 All virtual and hybrid meetings and programs are moved to an all-in-one safe, secure, and 100% Pharma-compliant virtual platform. This allows Medical Education and Medical Affairs teams to create a streamlined, yet fully customizable, approach to learning and training, both for HCPs and their internal field force.
To optimize participant interactivity, the teams work with strategic experts to help them choose the most appropriate online engagement tools and to plan the agenda and workshops. To foster inclusivity and diversity, a mix of synchronous and asynchronous activities are planned, with automatic translation, speech-to-text functionality, and expert interpretation readily available wherever applicable. This helps overcome language, time zone, computer-savviness, and scheduling barriers.
Leveraging a large variety of tools and services, diverse programs are planned to suit all preferences, ranging from ongoing Community Boards for best practice-sharing and case study discussions to virtual journal clubs, self-paced learning modules, educational webinar series, large-scale learning events, and much more.
Note: all of the below programs can be a stand-alone initiative or combined with one or several other programs.
Impetus Digital's two award-winning, 100% Pharma-compliant virtual meeting and event solutions, InSite Touchpoints™ and InSite Events™, allow you to host all of your virtual and hybrid programs on the same platform.
Having a large portfolio of virtual tools ("building blocks") to choose from means you can combine them in endless ways to completely customize your program. The platform's automatic translation (100+ languages) and speech-to-text tools ensure a seamless user experience.
We will work closely with you to understand your goals and will provide strategic advice on how our tools can be leveraged to meet your objectives. Among others, our InSite™ suite of tools and services includes:
Co-create or review educational HCP- or patient-facing materials.
Review and comment on journal articles, abstracts, posters, slide decks, and other educational resources.
Virtual journal clubs.
Versatile open discussion forum for gathering feedback, insights, and clinical case information; sharing best practices; hosting debates, and more.
The asynchronous nature removes barriers related to time zones and busy schedules.
Multiple choice, rating, ranking, Likert scales, yes/no, and short answer questions, including custom conditional logic.
Collect blinded and unbiased feedback, including before and after learning/training events.
Host quizzes to test participants' comprehension.
Helps avoid group-think.
Creation of patient journey and treatment sequence maps for inclusion in Learning Program Webinar Series.
Identification of drivers and barriers.
Identification of "must-have" vs. "nice-to-have" agenda items, data, slides, etc.
KOLs can rate slides, suggested speakers, and workshop ideas before the Learning Program Webinar Series.
Participants can rate the agenda, slides, speakers, and workshops after the webinars.
Ranking of slides and messages.
Organize slide decks for learning and training purposes.
Invitations and registration.
Main stage events and breakout sessions.
Participants are able to move seamlessly between sessions and the main stage.
Access to live and on-demand presentations.
Customizable immersive 3D renderings and experiences.
Exhibitor halls and booths. Exhibitors can use videos, links, quizzes, games, downloadable resources, live chats, and one-on-one video calls to engage with participants.
Asynchronous and synchronous networking with individuals, small groups, or exhibitors (pre-scheduled or on-demand).
Poster sessions.
Real-time engagement activities and chat.
Games and competitions.
Real-time expert interpretation and automatic translation services available for multilingual events.
Social and wellness sessions.
Behind-the-scenes technical support.
Advanced engagement metrics.
Invitations and registration.
Introductory real-time meeting to introduce the project and program objectives.
Webinar series and smaller learning events.
Debrief session with participants; discuss next steps, any developments, and how valuable participants found the training program overall.
Add branding and immersive 3D designs for a completely customized experience.
Leverage gamification, chats, polling, whiteboarding, breakout sessions, and more interactive features to optimize participant engagement.
Live interpretation in multiple languages for international, multilingual engagements.
Behind-the-scenes technical support.
Advanced reporting, including video/podcast recordings with chapterization, audio and chat transcripts, Medical Writer-created Executive Summary reports, and other customizable outputs.
Stand-alone offering or a value-add for Learning Program participants.
Allows participants to work independently and engage with their peers in best practice-sharing and clinical case discussions that will improve their practice.
Suitable for congress eHuddles, post-congress debrief sessions, and pre- and post-event engagement.
Self-service model, initially set up by Impetus, while the client or HCP moderator adds the questions, moderates the discussion, and continues to pose questions or add resources for review as the need arises throughout the year.
Remains open for 12 months (and can be renewed with no interruption!)
Unlimited participants, topics, and questions.
InSite Exchange™ discussion forum.
InSite Surveyor™ blinded survey questions.
Option to select from individual Community Board participants prior to posting each question to create regional or specialist subforums.
Document sharing.
Participant email notifications and digests.
Instant translation feature (100+ languages).
Speech-to-text feature.
Ongoing technical support behind the scenes.
Plus much more!
Host on-demand content on the same portal, including:
Peer-reviewed journal articles, abstracts, guidelines, and consensus documents
Chapterized videos and webinar recordings
Podcasts
Meeting slides
Posters
Patient/HCP brochures and handouts
Pre-reading materials
Patient journey and treatment sequence maps
Plus much more!
When working with Impetus, you can rest assured that every little detail will be taken care of and that your program will run smoothly and seamlessly. We believe in establishing true partnerships with our clients and building long-lasting relationships based on trust. When working with Impetus, there is no need to involve other vendors, saving you time, as well as internal and external costs/resources. In addition to our award-winning platforms and best-in-class virtual tools, we offer:
Dedicated staff for ensuring 360° behind-the-scenes support

Account Director for strategic oversight and liaising with clients, faculty, and partners.
Digital Solutions Specialist for digital services and technical support.
Medical Writer for slide deck edits, executive summaries, learning material co-creation, and customized outputs.

Strategic consultation.
Co-development of content.
Project management.
Digital and logistical support for virtual and hybrid meetings, events, and programs.
Invitations and registration.
Plus much, much more!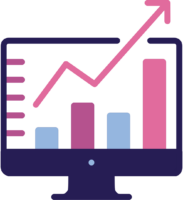 +
0
%
Increase in the speed to project completion
-
0
%
Decrease in cost and resources
0
Geography, time zone, or language barriers
2-
0
x
More customizable virtual tools vs. other leading platforms
0
x
Higher invitation email open rates vs. industry standards
0
x
Increased frequency and reach of KOL interactions
3-
0
x
More streamlined operations by eliminating the need for multiple vendors
93-
0
%
Participants who are very/extremely satisfied with the virtual platform
+
0
%
Average increase in attendee confidence / comfort / knowledge level vs. baseline
User-friendly and response time from Impetus was amazingly fast.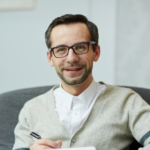 Virtual Education Group Participant
Convenient and I appreciate the reminders to complete the module well in advance of the due date. Easy to engage with other contributors.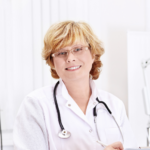 Virtual Education Group Participant
Thanks to the high impact of the topic presented on a flexible platform, I could easily balance my time schedule. The educational activity also prompted questions and made me read more.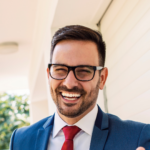 Virtual Education Program Participant
It's a very useful way of learning and discussing such important topics because it doesn't require a specific time and place to be held.
Virtual Education Program Participant
The training platform was easily accessible, well organized, and interactive [Translated from Bulgarian].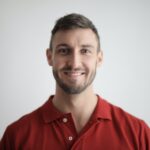 Virtual Education Program Participant
Interesting, new format. I do enjoy round table discussions with experts at ad boards. I benefit from expert leaders and explanations and education surrounding the drug discussed.
I enjoy seeing responses of other educators. Nice to see similar problems/solutions…also new thoughts. It re-enforces my understanding of the medication and supports my client education strategies.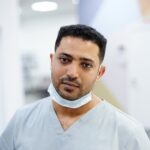 I found the activity very interesting! The different questions lead to relevant reflection on my practice as a pharmacist! I enjoyed seeing the participants' responses, having the opportunity to like their comments, and complementing their ideas.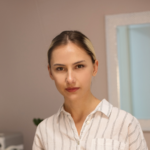 Co-author Working Group Participant
Really enjoyed the ability to see what my colleagues think and using this collaborative approach to develop educational tools.
Virtual Education Group Participant
This is my first attempt at this and I love the flexibility to work on this at random times, be able to think about my work and how I actually do move through processes, and what I may learn here also. Thank you for having me participate. I enjoyed this very much.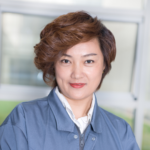 Virtual Education Group Participant
An interesting and unique format which allowed for everyone's schedules to share their comments. I was traveling at the time and appreciated being able to log in at convenient times.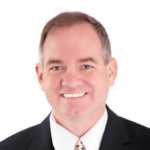 Virtual Education Group Participant