In my recent post entitled "Step 4: How to pick the best channels for customer touchpoints", I discussed the fourth step in our Most Important Question (MIQ) Discovery™ process that helps you to develop a comprehensive, multi-touchpoint advisory board program with your key customers. It helps you consider the touchpoint modalities that you would ultimately like to employ in order to best engage and garner insights from your advisors. The modalities can come in the form of in-person meetings, web meetings, asynchronous online assignments, or any combination of the three. Once you have mapped out your overall key opinion leader strategy and engagement plan, outlining the issues to be solved, the metrics for success, the customers you will be targeting, the data you will be engaging them with and the modalities you would like to employ, the next step is to develop your actual advisory board Longitudinal Expert Engagement Plan™ (LEEP).
A LEEP is a paradigm shift in pharma in that we are shifting the way in which advisory boards are being defined. Instead of the typical single, "one-off" in-person meeting we have become accustomed to in the past, by leveraging technology, pharma companies can now engage with their key advisors more consistently throughout the year. The LEEP can utilize all of the ideas generated from the first 4 steps outlined in the MIQ Discovery™ process to map out a series of touchpoints with a group of your customers for a specific purpose. When developing a LEEP, here are few things to consider:
Advisor Recruitment
To start, you will need to clarify if you are already familiar with the target audience you are interested in engaging within your advisory board. Due to anti-spam legislation and because email is used as the main mechanism for communication with your advisors for virtual boards, either direct or implied consent to communicate by email will be required. This will mean that you, or somebody from your company, should have had some sort of business interaction with the people you want to recruit as advisors. If you don't already have emails for your customers, these will also need to be accessed. These can often be resourced through sales reps, MSLs, market access field representatives, internal CRM or other database systems, LinkedIn or general Google searches. Some specialized companies do sell physician lists and some can also do the searches on your behalf. We are sometimes asked by clients if recruitment can be done via fax. From our experience, fax machines are usually shared by multiple individuals and are not routinely checked. In addition, fax invitations can get lost in the mix with both relevant and "spam" type of communications that often litter fax units. As a result, the likelihood of a fax invitation getting to a very specific individual is quite low. Our experience tells us that recruitment is much more successful if it is done via email and not fax. Also, depending on your company's compliance regulations, you may need to reach out initially to ask for "direct consent" in order for you to email them, EVEN if you have already received "implied" consent. This can often be accomplished by phoning each potential participant and then asking permission to use their email. For smaller companies or new startups launching products in novel therapeutic areas where there are no previous relationships or previous marketplace background knowledge, advisor database lists will need to be purchased and qualifier emails should be initiated in order to isolate the ideal advisors for your virtual boards.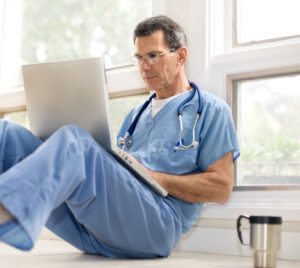 It is important to be clear about how many advisors you want to include in your virtual board or working group. In Canada, to remain compliant, Innovative Medicines suggests that companies should cap board meetings at 20 advisors. Depending on the rationale and business purpose, some companies will allow their cross functional teams to create multiple boards based on language, geographical or issues based differences. If you are looking to build a board with, say for example, 15 advisors, it is a good idea to start with an initial participant list of 30 people, listed in order of priority. This way invitations can be sent out with 2-3 personalized reminders and then backups are available so the recruitment process does not get delayed. When advisors are invited to participate in an advisory board program, the HTML emails should be branded with the pharmaceutical company's logo and colours and not with the vendor's details. In addition, the emails should contain the contact information and signature of the pharmaceutical company's project lead. This is important to discuss with your vendor in advance to ensure that customer relationships are established with the pharmaceutical company and not directly with the vendor, even if they are doing the actual email creation and dissemination behind the scenes. Email content should be artfully created with just enough language to explain the program objectives, the use of the online portal, the number of asynchronous assignments or touchpoints and the Fair Market Value hourly honorarium rate, if there is one, but succinct enough that you don't lose people's interest. The emails should be clear, concise and contain a simple link and login instructions to opt-into the advisory board program. Once in your privately branded, secure online portal, the interested advisors can also review and sign digitally your legally approved service agreement which can be automated and programmed into your portal. At the same time, your advisors can add all of their flight, hotel and meal requirements if a live meeting is also being planned. If direct deposits are issued by your company for honoraria payouts, banking information can also be securely captured or mailing addresses for those who choose cheque delivery. This way your advisors do not have to be bombarded with multiple emails asking them to complete different components for the recruitment process. Everything can be done online by your advisors in one simple step. As a result, it will take half the time to capture all of your advisor details, information and signed service agreements, accelerating the total recruitment speed and providing an enjoyable and streamlined experience for your customers.
If your company's compliance department will not allow service agreements to be signed online or to be done outside of internally controlled database systems, then your vendor should be able to liaise and work seamlessly with internal administrators in order to coordinate program opt-ins with paper copies or internally administered digital copies of service agreements. The key priority is to ensure your vendor has flexible protocols in place in order to make your advisor "user experience" simple and seamless.
Customer Engagement Timing
Your virtual advisory board vendor should work with you to decide when in-person consultancy meetings, web meetings or asynchronous online assignments should be scheduled. It is important to keep in mind that all of the previous 4 steps in the Value Creator Process will help to "populate" the themes, objectives or core topics for each of the assigned touchpoints. The exact timing of each specific touchpoint could be based on major conferences or pivotal data publication dates to ensure timely clinical implications feedback from your advisors. There could be key internal brand planning, tactical planning or launch planning presentations, so touchpoints could be scheduled in such a way as to gather important insights in time for leadership discussions and fund gating or spend decisions. You could also review the launch dates for your brand programs, projects and tactics and determine how much lead time you will require in order to gather timely feedback for content, creative, positioning or messaging revisions or updates. Touchpoints could be worked in based on estimated timing for competitor launches, data publications or loss of patent or exclusivity. In addition, timing around new product milestones should also be considered when planning advisory board or working group advice gathering, document annotations, soundbite collection or original content creation. Important dates around IND submissions, new clinical trial launches, regulatory submissions, HTA submissions (ie. CADTH or NICE), pricing negotiations, and public and private payer submissions and rebuttals should all be considered when deciding on the best timing for virtual advisory board touchpoints. It is important during this point in the LEEP development process to determine if all key topics originally decided upon in Steps 1-4 pertain to all of your advisors or if subgroups or "working committees" need to be created for the development of very specific deliverables. For example, you may decide that 6 touchpoints will be required for all 15 of your selected advisors, but that a separate "working group" program would need to be developed with 4 of these advisors to co-author a consensus paper or peer-reviewed journal article. The working group project might consist of 2 online draft document annotation exercises followed by a consensus web meeting. Both projects would exist in your online portal but would be firewalled from each other. Advisors who would "belong" to both groups would be able to access both projects from the same portal with one login credential. Finally, the internal review process for advisory board content by medical and compliance/ legal teams would need to be incorporated into the overall project management plan so touchpoints can be executed on the originally approved dates without excessive delays.
Internal Bandwidth
After the initial drafts of your projects' LEEP have been created, it is important to be realistic about the amount of internal "man power" you have available to manage these virtual boards or working groups. Most companies run fairly agile teams and there are only usually a handful of people spearheading multiple priorities simultaneously. If this is the case, then it would be to your advantage to understand what your team's work, travel and vacation schedules look like in advance and to determine if you have the internal bandwidth to participate in touchpoint planning discussions, approve copy decks and portal layouts and attend touchpoint Summary Report debrief meetings.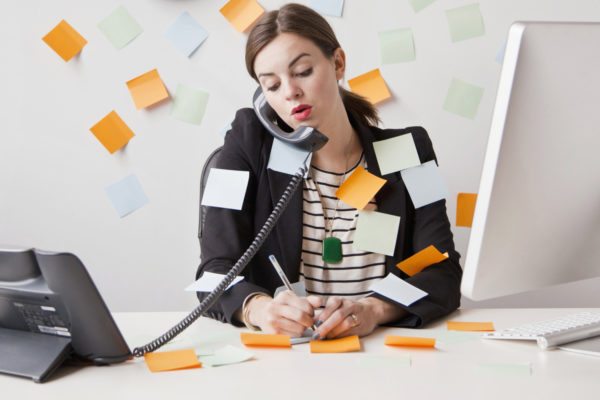 In addition, the number of insights gathered through a typical 10 question asynchronous discussion forum (InSite Exchange™) assignment can be upwards of 30 pages, so you will need to decide if you have the time to disseminate the information cross-functionally and potentially globally for your colleague's to react and potentially act in accordance with the advice that has been given. Strategic insights are great to gather, but useless if the Summary Reports are stored in a document repository and not acted on, so bandwidth for "acting" on the insights is an important consideration. If you are planning an in-person meeting, you will need to identify potential workload issues for internal meeting planners, translation departments, administrators and cross-functional members who may be participating as team members for multiple brands and pre-determine their level of involvement when the project is initiated. You can also decide at this juncture if you will leverage the expertise and resources of your vendor for services such as meeting facilitation, logistics and planning, translation and honoraria distribution in order to reduce internal workload pressures and expedite efficiencies.
Customer Engagement Budget
Once your comprehensive LEEPs have been fully developed and have incorporated the number of touchpoints, timing, topics for each touchpoint and the number of advisors for each program, a final "budget" review can be conducted to hone the plan to meet financial specifications. Based on project budget parameters, the number of touchpoints can be reduced and even the type of modality chosen can be modified. For example, if you still want to have 6 touchpoints with your advisors for your launch brand but you don't have the budget to execute one of the touchpoints as an in-person consultancy meeting, you can replace this specific touchpoint with a web meeting to lower the overall project costs and meet your budget. In addition, you can reduce the number of advisors you want to enroll based on the honoraria Fair Market Value Rate that has been ascribed to each advisor type.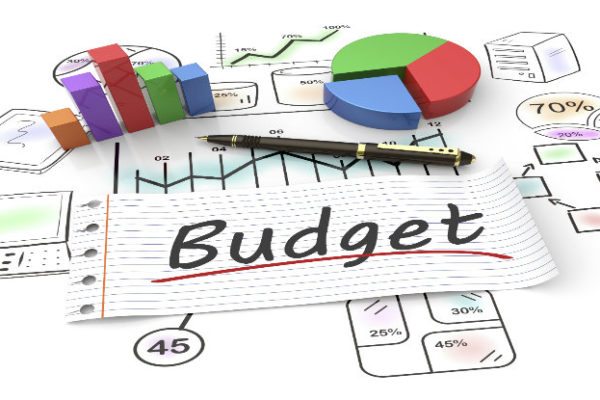 You may also reduce the number of additional vendor services you employ, such as translation, and make the decision to use internal resources instead and then just expand the gap time between touchpoints to account for anticipated delays or workload concerns. You can even reduce the number of touchpoints overall or the time required by each advisor to complete each touchpoint. For example, you can reduce the time proposed for an online touchpoint completion by your advisors from one hour to thirty minutes so you can reduce the overall honoraria payouts. Finally, for in-person meetings, all sorts of decisions can be made in order to reduce costs such as running meetings on-site or locally instead of at a hotel or at an international meeting. There are many ways to take the overall "nice to have" plan and prune it to meet your exact content, timing and budget requirements.


Homework time!
Want to skip ahead? Curious how this actually works?
Sign up for a special complimentary, no obligation, personalized one-on-one web meeting demonstration to see how the MIQ Discovery™ process works, and how our best-in-class online collaboration tools could be leveraged for your next advisory board or steering committee.

---