Press Release
Contact:
Jess Masciangelo, Global Business Development Director
jmasciangelo@impetusdigital.com
meetwithimpetus.com
INSITE EVENTS™ NAMED ONE OF THE MOST INNOVATIVE SERVICES OF 2020 BY PM360
Toronto, ON, December 10, 2020 — PM360, a leading trade magazine for marketing decision-makers in the pharmaceutical, biotech, medical device, and diagnostics industries, has named Impetus Digital's new virtual event platform InSite Events™ as one of the most innovative services of 2020.
InSite Events™ is a GDPR- and HIPAA-compliant, "all-in-one," completely customizable virtual event solution, ideal for medical congresses, conferences, education events, and corporate meetings. InSite Events™ is made to resemble and include all aspects of in-person events. Participants can move seamlessly between sessions and engage in live audience Q&A, breakout sessions, networking, and more. Networking can leverage intelligent matching, be pre-scheduled or on-demand, synchronous or asynchronous, and only for those who opt-in, ensuring high levels of engagement and privacy.
Attendees can also visit exhibitor booths, poster presentations, and connect with sponsors, speakers, and other participants using a variety of fun and engaging quizzes, competitions, and games before, during, and after the event. To monitor the success of the event, organizers have real-time access to several key user metrics.
"The pandemic has precipitated the reimagining of in-person events and we are thrilled to be pioneers in the virtual event space for life science companies," says Natalie Yeadon, Co-founder and CEO of Impetus Digital. "Our all-in-one platform is revolutionary, as many companies have to leverage multiple platforms, which can be confusing, arduous, and expensive to manage," she explains. "We look forward to continuing to leverage the enormous appetite for virtual event platforms like InSite Events™"
—
InSite Events™ was selected as part of PM360's 9th Annual Innovations Issue published each December. This issue was established to serve as a guide to the year's most innovative Companies, Startups, Divisions, Products, Services, and Strategies from within the healthcare and life sciences industries. This comprehensive overview of the year's most innovative achievements in these six categories helps other companies in the industry to find potential partners and offerings that can help them advance healthcare and life sciences.
"Innovation has been and will continue to be crucial as our industry and the world at large continues to deal with COVID-19 and the disruption and devastation it has caused," says Anna Stashower, CEO, Publisher, and Editor-in-Chief of PM360. "The innovative companies, offerings, and strategies found in this year's guide can provide the help that patients, healthcare professionals, or life sciences organizations need during this time as we all look toward making 2021 a healthier, safer, and overall better new year."
PM360 received hundreds of submissions from across the healthcare and life sciences industries. The editorial staff of PM360 evaluated each submission and selected their picks for the most innovative, regardless of category. Ultimately, 64 total innovations were featured in the issue. Within the Service category, a total of 14 services were featured.
All of this year's selections can be found at: www.pm360online.com/pm360-presents-the-2020-innovators.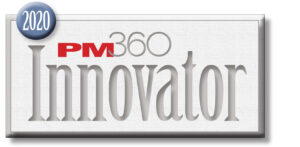 About Impetus Digital
Impetus Digital has over 12 years' experience helping life science clients around the globe create sustained and authentic relationships with key opinion leaders using cutting-edge virtual collaboration tools. In addition to our new InSite Events™ platform, our best-in-class Impetus InSite Platform® is ideal for small-to-midsize meetings such as advisory boards, working groups, steering committees, grant review programs, medical education & training, journal clubs, and more. We are experts in virtual customer engagement strategies and offer a range of digital, strategic, and medical writing services.
Discover how Impetus Digital can "virtualize" your stakeholder meetings and events by booking a demo via our online scheduler.
About PM360
PM360 is the premier, must-read magazine for marketing decision-makers in the pharmaceutical, biotech, medical device, and diagnostics industries. Published monthly, PM360 is the only journal that focuses on delivering the full spectrum of practical information necessary for product managers and pharmaceutical marketing professionals to succeed in the complex and highly regulated healthcare environment.
The journal's targeted and insightful editorial focuses on issues that directly impact critical decision making, including: planning and implementation of cutting-edge strategies, trends, the latest technological advances, branding/marketing, advertising/promotion, patient/professional education, sales, market research, PR, and leadership. Additionally, the "360" in the title signifies the span of this critical, how-to info with personal and career insights for an enjoyable and thought-provoking read.
By providing the full circle of enriching content, PM360 is truly an indispensable tool for busy and productive marketing professionals to stay at the top of their game.