As 2021 comes to an end, we wanted to take this opportunity to say thank you to our team members, clients, and followers. It's been a busy year, but we're so grateful to each and every one of you for your ongoing support. Watch our holiday video below to see some of our major milestones this year!
Impetus Digital Holiday Party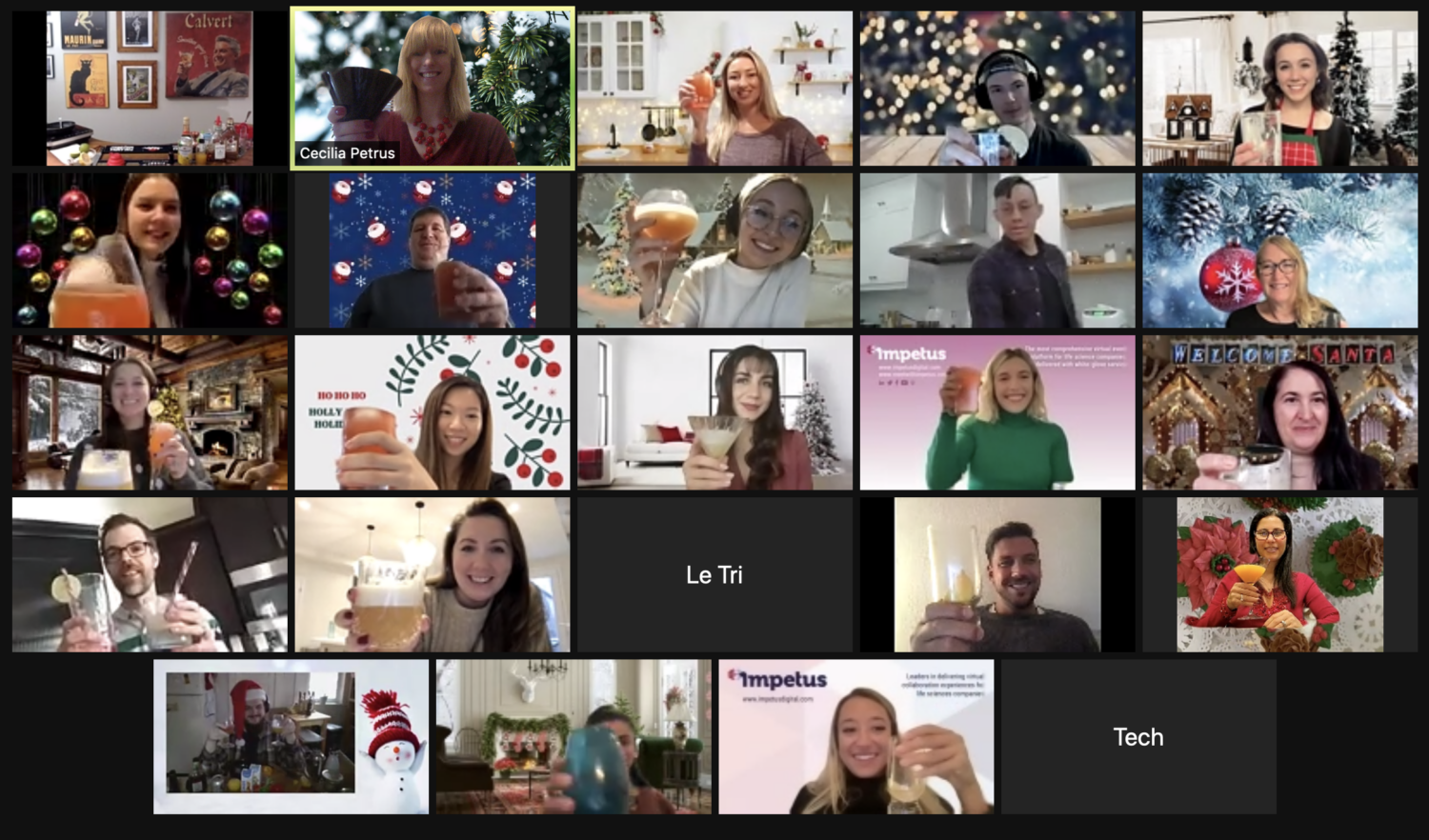 Before the team heads for their well-deserved 2-week winter break, we threw a virtual holiday party complete with a mixology class and a (mostly) friendly gingerbread house competition. Check out some of our very creative creations below and see if you can guess the different themes!
Happy Holidays!
Ps. Interested in joining our fun & dynamic team? Check out our careers page to browse open positions or to submit your resume for future consideration.
---
About Impetus Digital
Impetus Digital helps life science organizations virtualize their in-person meetings and events through our best-in-class InSite Touchpoints™ and InSite Events™ offerings, delivered with white-glove service and 360° coverage and care. Leveraging our large portfolio of cutting-edge online collaboration tools, clients can seamlessly gather insights from, and collaborate with, internal and external stakeholders. To find out more about Impetus Digital, visit our website, follow us on LinkedIn, Twitter, or Facebook, or book a demo at meetwithimpetus.com