It's hard to imagine a time when some people in the life science industry had never attended a web meeting. Yet, that's the reality we were living in just two years ago. Even now, many people have a hard time visualizing virtual meetings beyond basic Zoom or Microsoft Teams calls. At Impetus Digital, we understand that the world of virtual collaboration can still seem daunting. However, we're here to help guide you through it! In this Top-10 article, we're sharing the 10 most Frequently Asked Questions about our virtual tools, services, and terminology.
What questions do you have about online meetings, events, and programs? Let us know if we missed anything!
1. Questions around different use cases of the Impetus InSite Platform®
Many clients ask us for ideas on how to best leverage our many virtual tools. When we first launched, our platform was used mainly for online advisory boards, working groups, steering committees, and medical education. Recently, however, more and more clients are seeing the value of these tools for a wide variety of programs.
Basically, the Impetus InSite Platform® can be used for any type of meeting or program that you would normally hold in person. Popular use cases include:
Asynchronous (over-time, anytime) virtual activities:
Advisory boards, working groups, and steering committees
Conference eHuddles and debrief sessions
Internal meetings
Virtual journal clubs
Medical education (CME/CHE) and other learning activities (OLA)
Patient journey mapping
Patient story groups
Pre/post-meeting data reviews
Publication planning and development
Promotional/educational material co-creation or review (e.g., Digital Content Councils)
Grant submission and review programs
Treatment pathway profiling
Digital offices and ongoing community boards
Case study discussions and best practice-sharing
Sales and MSL training
Delphi technique co-creation
Synchronous (real-time) virtual activities: 
Advisory boards, working groups, and steering committees
Conference debrief sessions
Internal meetings
Virtual journal clubs
Lunch and Learns/Dinner programs
Medical education and other learning activities
Patient story groups
Pre/post-meeting data reviews
Speaker programs
Sales and MSL training
"Fishbowl" meetings
InSite Events™ virtual events:
Conferences and congresses
Internal events
Sales and MSL training
Hackathons
Networking and innovation events
Medical education and other learning activities
Plus much, much more!
2. What's a Longitudinal Expert Engagement Plan™ (LEEP™)?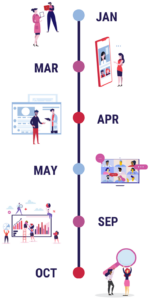 The Longitudinal Expert Engagement Plan™ (LEEP™) concept is new to many clients, especially if they've worked with other vendors in the past on one-off consultancy meetings.
A LEEP™ comprises multiple online touchpoints over a period of weeks or months. Here, an online touchpoint refers to a single virtual activity, either synchronous (real-time) or asynchronous (over-time, anytime); a LEEP™ can consist of only synchronous, asynchronous, or a hybrid of both activity types.
On the front end, a participant may be involved in a touchpoint for one to several hours, though in the back-end, there is an extensive amount of work involved in planning, executing, monitoring, and reporting on a touchpoint. Impetus takes on all of this behind the scenes to ensure blissful experiences for both our clients and their participants.
3. What's an Asynchronous Virtual Touchpoint (AVT)?
An AVT refers to an activity that participants can complete on their own time over a set period of time within your own custom-branded, secure, and Pharma-compliant portal via the Impetus InSite Platform®. Participants are able to complete the activity from wherever is most convenient to them, from any device, and over multiple sessions. Participants are prompted to return to the platform in order to engage in activities and interact with their peers.
Impetus Digital has the largest portfolio of life science-specific asynchronous collaboration tools on the market, including:
Discussion forums (InSite Exchange™)
Survey-style questions (InSite Surveyor™)
Annotation tool (InSite Annotator™)
Selection and ranking tool (InSite Selector™)
Customizable drag-and-drop tool (InSite Mapping™)
Visual rating tool (InSite Rater™)
Customizable gamification tool (InSite Team Race™)
Instant speech-to-text tool
Automatic translation feature, multilingual capabilities, and more!
4. What's a Synchronous Virtual Touchpoint (SVT)?
A Synchronous Virtual Touchpoint is a real-time (web or hybrid) meeting within your own custom-branded, secure, and Pharma-compliant portal via the Impetus InSite Platform®. These can involve data or case study presentations, moderated discussions, and breakout workshops, with or without gamified experiences.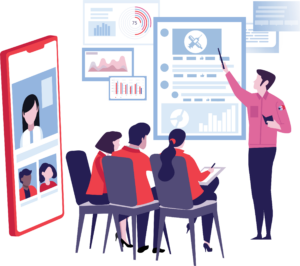 SVTs come with a dedicated Account Director, Digital Solutions Specialist, and Medical Writer who will help you with:
Strategic discussions
Agenda development
Slide deck collation
Faculty coordination and preparation
Customized management of invitations to optimize participation
Project management, including customized reminders with tracking and reporting
Hosting of the web meeting
Polling, whiteboarding, live annotation, chat, Q&A, breakout sessions, and other interactive meeting features
Gamification
An Analysis & Recommendations report written by a Medical Writer
Meeting recording and transcript of the meeting chat
Distributions of meeting evaluations via the online portal, personalized follow-ups, and report generation
Technical support throughout the entire process
Plus many more customized or personalized services, features, and tools
Still not sure if you should go with an AVT, SVT, or combination of both? Check out this handy flowchart to help you decide!
5. What makes Impetus unique vs. other virtual event organizers?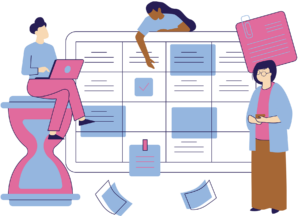 In an increasingly competitive landscape, people understandingly want to know why they should go with us and not one of our competitors. In the interest of time and space, we won't go into all of the reasons, but here are the top ones:
Our 14+ years of experience in virtualizing meetings and events.
We provide a "soup-to-nuts" solution, including the virtual meeting platform, recruitment and stakeholder management services, strategy, technical support, and medical writing and content creation services.
Our signature White-Glove™ services and 360° support.
We offer the largest number and variety of asynchronous tools designed specifically for life science companies.
We provide two award-winning virtual meeting and event solutions: InSite Touchpoints™ and InSite Events™, allowing you to host all of your virtual and hybrid programs on the same platform.
Especially, having everything in one place allows clients to engage their key opinion leaders longitudinally, for example by adding pre- and post-meeting asynchronous touchpoints. In addition, this allows event organizers, sponsors, and exhibitors to engage participants before and after events as well.
6. Questions around our international presence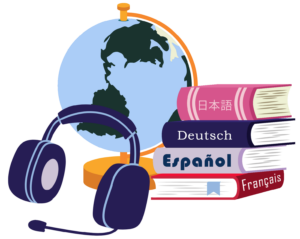 Impetus Digital has a large global footprint, with clients and advisors in Canada, the US, Europe, Asia, Australia, Latin America, Africa, and the Middle East. Based in Toronto, we have been bringing local perspective and international expertise to every project since 2008. Most of our team is located in Canada and in the APAC region, ensuring that we can accommodate meetings in all time zones.
Our platform comes with an automatic translation tool, supporting over 100 languages. We also offer expert interpretation in several languages for real-time meetings, enabling seamless multilingual and international events. In addition, we currently offer medical writing services in English and French. Other languages may be available on special request.
7. What is included in our White-Glove™ services?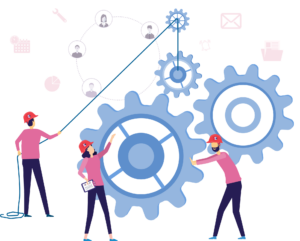 We have over 14 years of experience in developing engaging virtual programs and can help you determine the most effective tools, question types, question-wording, and resources in order to optimize the engagement rate, quantity & quality of insights, and time to project completion. We offer a large range of signature White-Glove™ services, including but not limited to:
Participant recruitment and contracting
Participant honoraria distribution and expense reimbursement
Strategic discussions and copy deck creation
Meeting facilitation and moderation
Medical writing notation and reporting
Multi-language translation and expert interpretation
Content development services
Digital and technical support, including real-time support during meetings and events
Plus much more!
Be sure to check out the "Services" section on our website for more information.
8. What digital/technical services does Impetus offer?
Impetus offers a suite of best-in-class professional services to meet your digital needs. Among others, these include:
Real-time technical support during web and hybrid meetings
Portal design and configuration
Project programming
Project management
Advisor reminder emails and text notifications
Touchpoint metrics and advisor engagement tracking
Adverse event monitoring and reporting
Creation of transcript reports, graphs, and tables
Customized data entry and reporting services
Webcast recording and transcription
Video/audio recording and editing
The Impetus InSite Platform® is 100% Pharma-compliant, including GDPR, HIPAA, CCPA, PIPEDA, Innovative Medicines Canada, and EU-US and Swiss-US Privacy Shield. For more information, request a copy of our security white paper here.
9. Can Impetus help with content creation?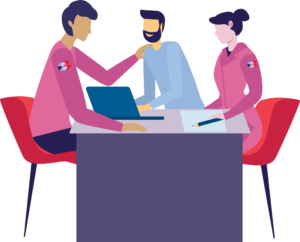 Yes we can! Our team includes experts in creative services, UX design, medical writing, and multilingual translation/interpretation. Examples of content we can help you create as part of your project include:
Copy decks with questions for your asynchronous touchpoints
Detailed Analysis & Recommendations reports
Executive Summary Reports for multi-regional, multi-group, or multi-touchpoint projects
Slide decks
Patient journey maps
Treatment sequence maps
Publications and white papers
Visually appealing event invitations/emails
We also work with our clients on custom projects. Book a meeting to discuss your specific needs!
10. What is our pricing model?
At Impetus, there are no upfront fees, contracts, or commitments. We believe in paying for what you need and not for what you don't. We also believe in giving our clients plenty of options in order to fully customize their experience, as well as that of their customers. Our price includes our platform bundled with our White-Glove™ services and we offer a range of pricing and service-level options to meet your needs. We will work with you to figure out which option is right for your organization.
By the way, did you know that online touchpoints offer average cost savings of 75% compared to in-person meetings? In other words, for the price of one in-person meeting, you can engage your participants 3-4 times virtually!

Bonus: How do clients and participants feel about virtual touchpoints on the Impetus InSite Platform®?
As a best practice, we ask each participant about their experience at the end of each asynchronous online touchpoint, and their feedback is overwhelmingly positive.
The participant satisfaction score is consistently high year-to-year (mean: 4.4–4.5 out of 5, median: 5), with 98–99% of participants being satisfied with the online portal and their overall experience in 2018–2021.
Participants especially love the user-friendliness of the Impetus InSite Platform® and the flexibility and convenience that comes with asynchronous virtual touchpoints. They also appreciate being able to share best practices, read, review, and discuss the latest data with colleagues across the country (or world) plus the fact that everyone gets an equal say.
In our latest analysis, 100% of clients who provided feedback were very happy with our services; 87.5% thought that we nailed it and 12.5% thought that we did almost perfect! Check out the full infographic here.
---
About Impetus Digital
Impetus Digital helps life science organizations virtualize their in-person meetings and events through our best-in-class InSite Touchpoints™ and InSite Events™ offerings, delivered with white-glove service and 360° coverage and care. Leveraging our large portfolio of cutting-edge online collaboration tools, clients can seamlessly gather insights from, and collaborate with, internal and external stakeholders. To find out more about Impetus Digital, visit our website, follow us on LinkedIn or Twitter, or book a demo at meetwithimpetus.com