A version of this article was previously published on PharmaPhorum.
Although orphan drugs represent a sizeable portion of new drug approvals, most rare diseases still lack effective treatment. Even more so than for other conditions, rare disease management contains large care gaps that can only be filled by increased access to new and affordable treatment options. Nevertheless, clinical trials for rare diseases are highly complex, difficult to recruit for, costly, and inefficient, limiting the number of therapies making it into patients' hands.
Among other issues, due to the inherent nature of rare diseases, both potential investigators and patients available for clinical trial enrolment are few in number and located far apart. Further, with quickly evolving clinical trial guidelines and recommendations, there has been a lot of focus on participant diversity lately. To achieve a high-quality trial, data must be gathered across the spectrum of symptoms and across diverse and representative study participants. However, this is even more difficult to achieve in small and scattered patient populations for whom traveling to a central study site is not always feasible.
On the flip side, the advent of virtual collaboration solutions and decentralized clinical trials (DCTs) has provided an opportunity to break down many of the barriers facing clinical trials today and fill some of the rare disease management gaps.
Decentralized trials for rare diseases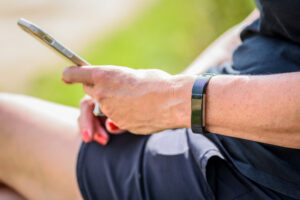 In DCTs, assessments and treatments that in a traditional trial would occur at a large, central study site are moved to convenient locations, such as the participants' homes, local clinics, or pharmacies. They often leverage digital means of communicating and collecting data, such as telemedicine, e-consent, mobile apps, virtual patient diaries, and wearables.
While promising, there are specific considerations that need to be accounted for in rare disease DCT designs. For example, trials for rare cancers may include therapies and advanced screening methods that are unsuitable for home administration. Sponsors and investigators may also not yet be familiar with the technologies used for rare disease DCTs. For ultra-rare diseases, the time and resources involved in identifying and contracting regional study sites and training site staff may be difficult to justify for such a small sample size.
Internal team alignment
In the rare disease setting, where trials are especially complex, aligning the internal sponsor team should be the priority. If an investigator team is not yet in place, this may involve first identifying suitable investigators and study sites. It may also involve determining the key external stakeholders to engage and the optimal way(s) and times of engaging them longitudinally. In addition, alignment is needed on which team members are responsible for engaging the various external experts and how the insights gathered will be translated into a more efficient study protocol and operational framework.
Virtual insight-gathering
In order to design more efficient, diverse, and inclusive rare disease trials, getting feedback from the people directly involved in the care of the patients is key. In addition to the investigators, sponsors should strongly consider engaging caregivers, physicians, nurses, and allied health providers in parallel. Further, it is always a good idea to gather feedback from payers and regulators from an early stage to set the trial up for success.
Most importantly, however, the patients themselves should be consulted right from the planning stages in order to truly understand their disease burden, unmet needs, treatment preferences, and priorities. There is a lack of previous research on patient-reported outcomes and surveys on patient needs in the rare disease space. As a result, many sponsors and investigators lack a thorough understanding of the condition in question and the lived patient experiences. Investigators may be under the perception that patients are not knowledgeable about their own condition, when they are, in fact, often the people with the most insight into the disease state.
Due to the low number of patients with a given rare disease living in close proximity to each other, virtual insight-gathering is the most considerate and feasible option. In this scenario, "insight-gathering" can mean so much more than surveys or polls; think ongoing online communities where advisors can provide feedback on recruitment practices, study endpoints, feasibility of the proposed protocol, potential barriers to participation, and more, using a myriad of real-time and asynchronous (over-time, anytime) tools.
Online investigator meetings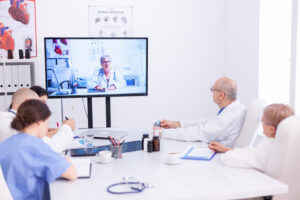 Investigator meetings allow clinicians and study coordinators to meet and learn about the proposed protocol, ask questions, and prepare themselves for participation. However, for rare disease trials, in-person investigator meetings may not be feasible. The good news is that these meetings are easy to virtualize with the right tools and strategic expertise. A top benefit of virtual investigator meetings is the opportunity to network with and learn from the study sponsor and more experienced peers without having to travel and take time away from patients or family. These initial meetings also allow the sponsor team and site staff to get to know each other and gather instant feedback. They can set the stage for ongoing communication throughout the trial. Moreover, investigators appreciate getting the chance to discuss study-specific topics, such as the inclusion/exclusion criteria, scientific rationale, or clinical and patient-reported outcomes directly with the sponsor.
Recruitment of diverse clinical trial participants
It is well-known that recruitment is a major barrier to getting rare disease trials done on time. To overcome this issue, patient advocates can be engaged virtually to help recruit participants and provide feedback on the inclusion and exclusion criteria, in order to ensure a representative and diverse study population. Additionally, patient advocates can help recruit diverse patients for advisory boards and other insight-gathering initiatives, as well as review and refine patient survey questions. By leveraging virtual recruitment channels and DCT designs, patients in rural/remote areas or from minority groups, who would not normally be considered for clinical trials, can learn about the available opportunities.
Why virtual collaboration tools?
The common theme that will lead us to more diverse, inclusive, and efficient clinical trials is the use of technology and virtual collaboration. Not only do these tools offer superior convenience, flexibility, engagement rates, and cost-savings, but they also reduce timelines and increase efficiencies.
From a sponsor perspective, virtual collaboration tools enable members from geographically dispersed teams to easily communicate and align their strategies and tactics. Consequently, clear objectives, key performance indicators, timeframes, and engagement plans are developed in a timely manner. Additionally, virtual insight-gathering tools enable more diverse and representative feedback from both internal and external stakeholders, which can help optimize study protocols if used correctly.
For patients and caregivers, DCT designs and remote monitoring tools remove hurdles to participation and take away the need to travel to a central study site. They also make it easier for patients to track their symptoms in real-time, rather than relying on recall. From the investigators' point-of-view, communication between study sites can be streamlined through a secure online portal and data collection can be largely automated.
It's going to be a long, potentially bumpy journey, but more efficient rare disease trials are getting closer to reality every day.
---
About Impetus Digital
Impetus Digital partners with life science organizations to virtualize their in-person meetings and events through our best-in-class InSite Touchpoints™ and InSite Events™ offerings, delivered with white-glove service and 360° coverage and care. Leveraging our large portfolio of cutting-edge online collaboration tools, clients can seamlessly gather insights from, and collaborate with, internal and external stakeholders. To find out more about Impetus Digital, visit our website, follow us on LinkedIn, Twitter, or Facebook, or book a demo at meetwithimpetus.com