A version of this article was previously published on Pharmaphorum.
In recent years, there has been a clear shift in Pharma when it comes to how it interacts with patients. "Patient centricity" used to be pretty much just a buzzword, but it is becoming more and more ingrained into daily operations across functions. That said, this concept is still in the early stages. Perhaps past its infancy and now navigating through those awkward teenage years before having established a clear identity and life goals. This is the time for (compliant) experimentation with several different approaches, without worrying too much about "failure."
Patient support programs

There are multiple ways in which Pharma can work with and for patients. One of the most obvious ones is probably patient support programs (PSPs). Good PSPs provide support not only for patients but also for their families and multidisciplinary care team. While the structure varies between programs, PSPs typically provide financial assistance, education, lifestyle advice, and/or logistical or emotional support to help the patients take a more active role in their health journey. They may involve one-to-one contact with a nurse or access to patient support groups. Other programs may be fully or partially web-based. No matter the structure, studies show that PSPs positively affect adherence and several clinical and humanistic outcomes, and that they may also help contain costs (reviewed by Ganguli et al. 2016). As such, setting up a PSP is an important step in empowering patients.
The increasing digitalization of Pharma will help improve access to these programs. Still, to remain useful, PSPs need to evolve alongside the increasingly complex treatment landscape and healthcare systems. This will require close collaboration with not only patient groups and healthcare professionals, but also payers, medical institutions, and, potentially, other manufacturers working with the same patient populations.
Patient resources, portals, and apps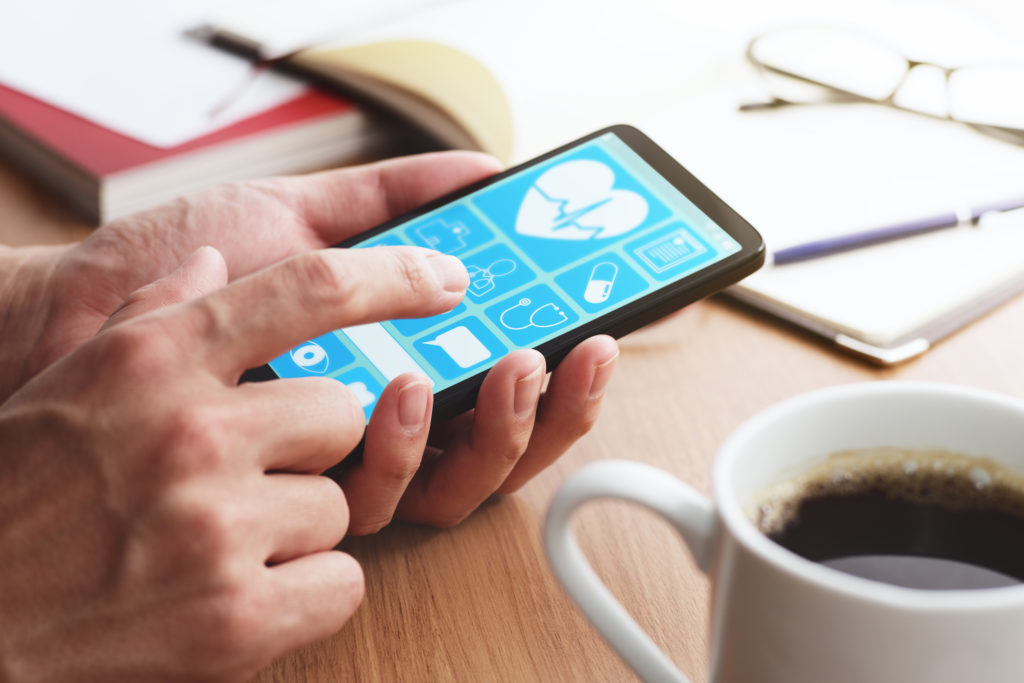 For patients, education is key to empowerment. This could be done either separate from, or as part of, PSPs and may include virtual patient portals, educational websites, online resources and videos, smartphone applications, and print materials. To go full circle, get the patients' input when designing these resources or events.
Importantly, in these times of social distancing and self-quarantine due to COVID-19, any in-person events should be put on hold or transferred to virtual meetings.
Partnering with patient associations and societies
Another way to directly and indirectly support patients is to partner with patient associations. Indirectly, those active in these societies represent a good source of diverse and engaged patient opinion leaders. Gathering insights from these patients into their health journey, priorities, and unmet needs can help guide marketing or educational initiatives, clinical trial designs, or the development of PSPs and materials.
As with any other KOL engagements, it is vital that any interactions between Pharma and patients are consistent, authentic, and transparent. This means that interactions should not just be "one-offs" when it suits Pharma. Instead, they should be frequent and ongoing. If the brand is not at a critical point in its lifecycle and there is nothing urgent that Pharma needs input on, this is the perfect time to explore what matters the most to the patients and to make the patients feel like they are the ones leading the conversation. For authenticity, patients appreciate learning how the company uses their insights and what they are planning to do next.
Finally, amidst the ongoing opioid crisis and increasing drug prices, the industry remains plagued by the public's perception of its trustability. Therefore, to ensure transparency, it is key that the relationship between Pharma and the patient association is clear, not just to the patients but also to the general public.
Involving patients in clinical trial development and recruitment
More directly, these Pharma-patient association partnerships can be leveraged to improve disease awareness among large groups of patients or to advocate for policy changes.
Manufacturers can also directly leverage patient advocates and associations to improve the clinical trial experience for patients. This might include help with recruitment and raising awareness of the trial among patients. Taking it a step further, patients can help determine which endpoints to include and ensure that the logistics around the trial are not going to add an unnecessary burden on the patients or caregivers and hinder participation. If done right, this patient-centric, holistic approach should lead to more effective recruitment, higher satisfaction, better adherence, and lower drop-out rates.
Patient involvement in HTAs
Depending on where in the world you live, there may be opportunities for individual patient advocates or patient groups to directly provide input to Health Technology Assessment (HTA) or regulatory bodies. Patient involvement complements the inclusion of clinician input and clinical and real-world evidence. It also ensures that the issues that matter the most to patients are considered. Importantly, it has to occur at arm's length from Pharma, with complete transparency so as to not reduce the credibility of the patient's input. It's a delicate line to walk.
Health influencers and highlighting individual patient voices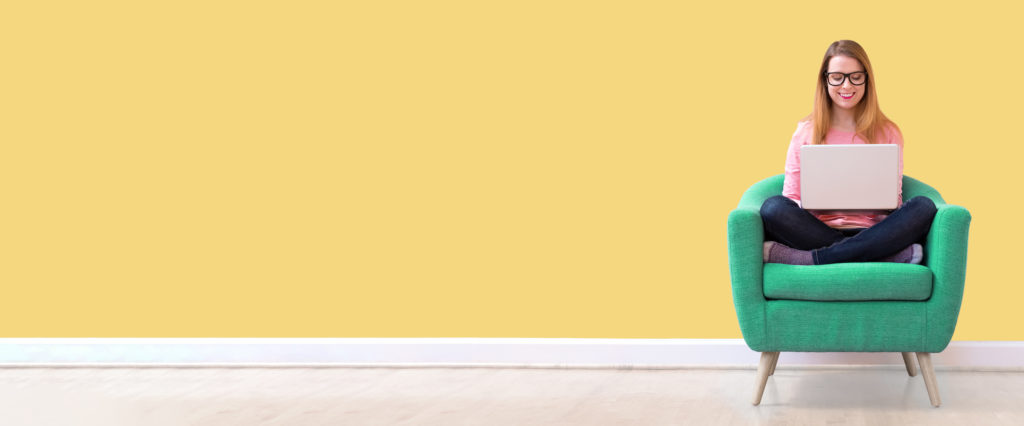 Beyond patient associations, social media has allowed individual patients to become "health influencers." Unlike the typical Instagram influencer, these influencers are not necessarily getting paid to advertise products but rather aim to share their disease journey and raise awareness of their condition.
By engaging with these influencers in an authentic way, the industry can bring their stories to the attention of healthcare providers and other patients, in turn creating even more awareness and amplifying their messaging. Influencers can also help with clinical trial recruitment by sharing details on their social media channels, blogs, or vlogs. The caveat here is, of course, that most social media influencers are younger, so this is probably not the ideal approach for someone working in the geriatric medicine space. Compliance is another factor to consider; engagements with patient influencers need to be not just authentic, but also transparent.
No matter which approach is chosen, working with and advocating for patients, ultimately empowering them in their health journeys, need to become standard practice instead of a "nice to have."
Supporting patients during the COVID-19 pandemic
When I first started writing this article, the COVID-19 outbreak was still limited mainly to Wuhan, China. At that time, it seemed like a very distant thing. In the weeks since then, the whole world has changed. Amidst all the chaos and uncertainty, it has been encouraging to see communities come together (figuratively) to help those in need through social distancing and by offering to drop off essentials such as food and medication. Along with the elderly, patients with certain pre-existing conditions are at high risk for COVID-19, and any PSPs or other interactions with patients therefore need to be conducted in a safe and socially distanced manner using virtual technologies.
You may also need to revise the content of any meetings or support materials to reflect the uncertainties that come with this pandemic. Especially, there is a need for information, tips, and emotional support to help patients navigate their new reality. It is a stressful time for all of us, so anything we can do to lessen the anxiety for patients will help.
References
Cornejo, C. (2017).Social Media Influencers in Healthcare and Pharma: What's Their Role? Retrieved from https://www.wegohealth.com/2017/12/04/social-media-influencers/
Ganguli, A., Clewell, J., Shillington, A.C. (2016). The impact of patient support programs on adherence, clinical, humanistic, and economic patient outcomes: a targeted systematic review. Patient Prefer Adherence, 10, 711–725.
Kanski, A. (2020). Using health influencers for clinical trial recruitment doubles reach. MM&M. Retrieved from https://www.mmm-online.com/home/channel/digital/using-health-influencers-for-clinical-trial-recruitment-doubles-reach/
Myshko, D. (2019). Patient-Focused Drug Development. PharmaVoice. Retrieved from https://www.pharmavoice.com/article/2019-04-drug-development/
Single, A., McGregor-Paterson, N. (2017). Patient involvement in HTA. DeepDive. Retrieved from https://pharmaphorum.com/deep-dive-market-access-II-october-2017/index.htm#!/patient-involvement-in-hta
Tunnah, P. (2019). Where next for patient centricity in pharma? Pharmaphorum. Retrieved from https://pharmaphorum.com/views-analysis-patients/where-next-for-patient-centricity-in-pharma/
Weiss, S. (2018). THE FUTURE OF PATIENT ADVOCATE-INDUSTRY PARTNERSHIPS. Retrieved from https://www.edelman.com/post/future-of-patient-advocacy-industry-partnerships-pharma
20Sense. (2020). The 20Sense Report January, issue 11. Retrieved from https://static1.squarespace.com/static/58fd16af1b631b1afffae9e0/t/5e29ddecb81e3f066f2ff304/1579802097839/Issue_11_EN_The_20Sense_Report.pdf