A version of this article was previously published in the Journal of mHealth.
With our growing dependence on social media over the past decade, Digital Opinion Leaders–or "DOLs" for short–are becoming an increasingly important stakeholder group for Pharma teams to engage and consult. But who are these DOLs, and why and how should Pharma companies leverage them?
Who are DOLs?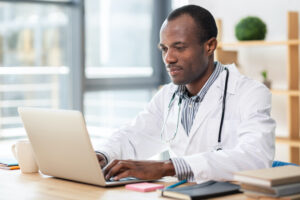 When you think about traditional Key Opinion Leaders (KOLs), you likely picture established physicians who are well-known and admired in their fields, publish regularly, attend and speak at major conferences, and sit on multiple Pharma advisory boards. While there is some overlap with KOLs, healthcare DOLs can be anyone, from physicians, nurses, pharmacists, allied health professionals, and researchers to patients, caregivers, journalists, and science writers.
Unlike typical social media influencers, DOLs are not trying to self-promote but rather want to educate, engage, and challenge their followers. They are experts at providing clear and concise scientific communication virtually, while having the professional credentials and credibility to back up their statements.
DOLs can be found on all platforms, with Twitter currently being the platform of choice for many, especially for conference coverage and public peer discussions. Podcasts and videos are also gaining popularity, and, of course, we're seeing many DOLs jump onto newer platforms like TikTok to reach a younger audience.
DOLs can be identified by three main metrics:
Influence: the number of followers.
Resonance: the frequency with which their content is shared.
Relevance: the relevancy of their content with your current objectives.
Just because someone has a large following or content that frequently goes viral does not necessarily mean that they are relevant. Likewise, someone who shares highly relevant content may not have influence if their following is small.
Why should Pharma engage them?
DOLs can help life science companies with everything from spreading the word about clinical trial recruitment or new data; providing feedback on marketing materials and messaging; co-creating marketing, medical, educational, or patient support resources; sharing disease awareness initiatives, and more.
Engaging DOLs to co-create programs, share their unique insights, or to help educate their peers has multiple advantages. Especially, if you engage them longitudinally and build authentic relationships over time, you will have someone in your corner who has the power to reach tens of thousands of potential customers at the click of a button. If you think that DOLs are a passing trend – think again! We are already seeing how DOL Twitter mentions can drive citations and increase awareness in the medical community around new data or changes to treatment algorithms.
How to engage DOLs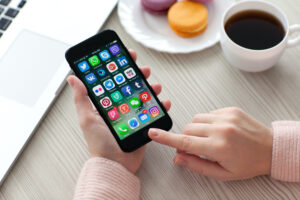 As digital pioneers, DOLs are already tech-savvy and familiar with virtual meetings and events. You want to meet with them on their own terms. This doesn't just mean to engage them virtually but to do so in a way that is considerate of their time and consistent with how they engage with their followers. For example, instead of having them sit through multi-hour web meetings with long presentations, consider asynchronous (over-time, anytime) touchpoints where data or materials can be presented in short video form, as interactive slide decks, or as part of an annotation activity.
Examples of projects that benefit from DOL involvement include:
1. Online advisory boards and insight-gathering
In addition to your traditional national or regional KOL advisory boards, conducting separate advisory boards with DOLs or inviting a mix of DOLs, KOLs, and community providers to sit on your advisory board can help you get much more diverse and representative feedback. DOLs bring a unique perspective, not just from their own practices and online presence, but they also see and hear what other providers and patients are saying and sharing online. Further, DOLs are often "in the know" when it comes to innovative technologies and will push Pharma teams to leave their comfort zones and explore new avenues.
2. Medical education and knowledge dissemination
Considering their knack for bringing attention to new studies or resources, one of the most obvious ways life science companies can engage DOLs is in the design, development, and execution of medical education and other learning activities. For example, a small steering committee of DOLs can be engaged asynchronously to design a series of educational web meetings, videos, podcasts, or learning modules.
Even if knowledge dissemination is not the main objective of, say, an advisory board meeting, should the studies discussed resonate with the DOL advisors, there is a good chance that they will share them with their network. Monitoring these social media interactions can help identify unanswered questions, unmet needs, or areas where additional research is needed.
3. Conference eHuddles and post-congress debrief sessions
During conferences and congresses, you'll typically find DOLs live-Tweeting about the different sessions, abstracts, and posters. Using their clear and concise reporting skills, DOLs can be invited to exclusive "eHuddles" hosted on a secure portal to share their learnings from the event with Medical Affairs teams. Alternatively or additionally, they can be asked to participate in asynchronous or synchronous post-congress debrief sessions where key takeaways from the different presentations and next steps are discussed.
4. Peer-to-peer collaboration, best practice sharing, and document co-creation
Just like with KOLs, life science teams should engage DOLs longitudinally to build authentic and long-lasting relationships. Giving them access to a safe, secure, and compliant online portal where they can share best practices and collaborate on projects can help create a sense of "virtual community" outside of their social media followings.
Given their unique point-of-view, consider asking them for input on patient and HCP handouts, websites, apps, messaging, and more. For a holistic approach, the same materials can be reviewed by traditional KOLs and/or patients in a parallel advisory board.
The future of DOL engagement
Clearly, DOLs are here to stay; if anything, their influence is only increasing. If Pharma teams haven't already started engaging them, now is the time. Engaging a combination of KOLs and DOLs for insight-gathering and material co-creation will give you more representative insights. Leveraging DOLs and KOLs for knowledge dissemination will lead to much broader and deeper reach than what would be possible if engaging only one of the two.
Working with DOLs really does not need to be that much different than working with other stakeholders: be open, authentic, and take their feedback and constructive criticism to heart. Show them how you are acting on the insights collected. Be creative and leverage a variety of online collaboration tools. Engage them repeatedly several times a year, not only during conferences or when a new study drops. If you don't think that there is anything to talk about, ask them what matters to them and how the industry can help.
References
https://www.reutersevents.com/pharma/medical/age-digital-opinion-leader
https://accelerationpoint.com/top-10-ways-to-engage-digital-opinion-leaders/
https://www.linkedin.com/pulse/msls-digital-opinion-leaders-we-prepared-victor-sastre/
https://www.pharmaceuticalcommerce.com/view/defining-digital-opinion-leaders-dols-healthcare
---
About Impetus Digital
Impetus Digital helps life science organizations virtualize their in-person meetings and events through our best-in-class InSite Touchpoints™ and InSite Events™ offerings, delivered with white-glove service and 360° coverage and care. Leveraging our large portfolio of cutting-edge online collaboration tools, clients can seamlessly gather insights from, and collaborate with, internal and external stakeholders. To find out more about Impetus Digital, visit our website, follow us on LinkedIn, Twitter, or Facebook, or book a demo at meetwithimpetus.com