At the time of writing, the average inflation rate worldwide sits at 7.4%, the highest it's been for decades. Here in Canada, the inflation rate is not forecasted to come back down to "normal" levels until 2024. As a life science service provider working with companies across the world, we are seeing firsthand how some companies are already tightening their budgets in response to the ongoing economic uncertainty and other world events such as the war in Ukraine.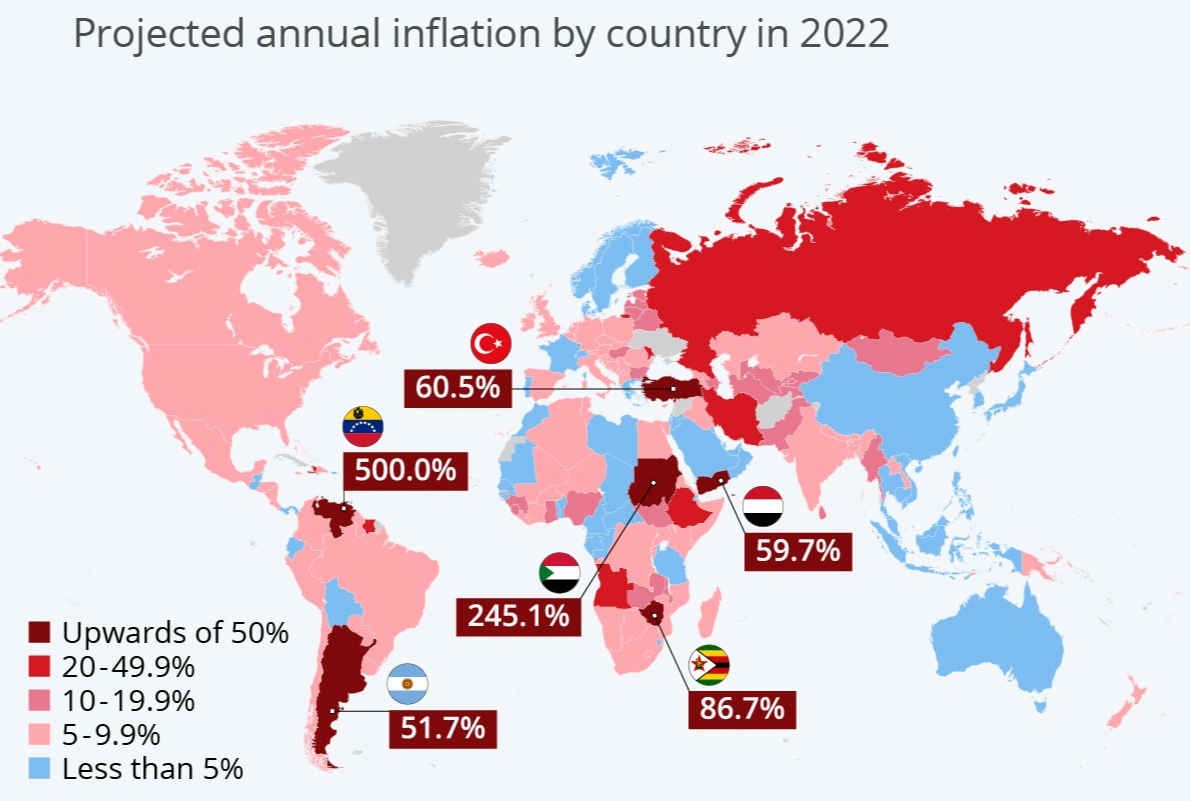 Inflation is impacting all aspects of in-person meetings
After 2+ years of COVID-19-imposed restrictions, many teams are itching to get back to in-person meetings. However, with flight, gasoline, and food prices skyrocketing lately, in-person engagements are becoming more expensive and may not be the best "bang for your buck." (That is, if your advisors and team members can even make it to the meeting on time amidst record flight cancellations and delays.)

The good news is that there are ways to beat inflation and still continue those vital engagements with your key stakeholders. Instead of relying only or mainly on in-person meetings for your advisory boards, learning programs, co-author working groups, and internal corporate events, consider replacing some of these with inflation-neutral virtual engagements. Your customers' needs have not gone away just because prices are up. If anything, it is more crucial than ever to gather insights from healthcare providers, payers, and patients on current market conditions.
Inflation or not, hybrid engagement is the future
At Impetus Digital, we understand the restrictions Pharma teams are facing right now and will not be increasing prices in the middle of the year like some vendors. We provide a one-stop-shop integrated virtual solution that ties together all the various activities across your stakeholder engagement pipeline and brings them in-house, offering 2-3x more customizable virtual tools vs. other leading platforms, From a business perspective, this provides considerable benefits such as reduced costs, inefficiencies, and duplication of efforts. It also ensures strategic alignment across all project parts and creates a seamless experience for your advisors. Our clients typically see:
-75%

decrease in internal

and

external

costs and resources (pr

e-inflation!)

+30% i

ncrease in

participant engagement

rates, guaranteeing an

average

of

90–100%
+60% i

ncrease in the

speed to insight-gathering

and project completion

+70%

increase in the

quantity and quality of insights
10x

increased

frequency and reach

of KOL interactions

3-4x

more

streamlined operations

by eliminating the need for multiple vendors

>95% reduction in environmental footprint vs. in-person meetings
We work with companies of all sizes and with all budgets, not just on an enterprise level, to bring virtual engagement to as many people as possible.
Want to learn more about how we can help you optimize your insight-gathering while strengthening key stakeholder relationships and saving you money in the process? Send us an email or book a demo at www.meetwithimpetus.com!
---
About Impetus Digital
Impetus Digital partners with life science organizations to virtualize their in-person meetings and events through our best-in-class InSite Touchpoints™ and InSite Events™ offerings, delivered with white-glove service and 360° coverage and care. Leveraging our large portfolio of cutting-edge online collaboration tools, clients can seamlessly gather insights from, and collaborate with, internal and external stakeholders. To find out more about Impetus Digital, visit our website, follow us on LinkedIn, Twitter, or Facebook, or book a demo at meetwithimpetus.com