At Impetus Digital, we have been passionate about diversity for a long time. We are a woman-led company, with the majority of employees–at all levels of seniority–being female. While we have always recognized the importance of diverse teams and groups of advisors, we are excited to finally take this one step further with the formation of the Impetus Digital Diversity, Equity & Inclusion (DEI) Committee earlier this year! Over the next several months, this employee-led committee will be planning initiatives to educate our staff and clients on DEI topics, promote an inclusive virtual workplace, and incentivize diverse job applicants.
Meet the DEI Committee Members!
Amelia Karimi, HR & Recruitment Manager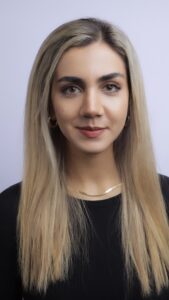 As Impetus' HR & Recruitment Manager, Amelia is passionate about intersectional DEI and was the obvious choice for leading this committee! Here's what she had to say when asked about inclusive workplaces:
"Inclusive workplaces are more likely to attract and retain diverse talent, and with this comes various employee perspectives and experiences. A broad range of backgrounds and skill sets through diverse hiring allows organizations to be more innovative, better understand a wider array of consumer segments, and ultimately be more successful. Through the creation of the Diversity, Equity and Inclusion Committee at Impetus, I hope that we are able to better understand and meet our employees' various needs, create an inclusive work environment where employees feel a sense of belonging, and continue to hire and retain top talent."
Cecilia Petrus, Communications Director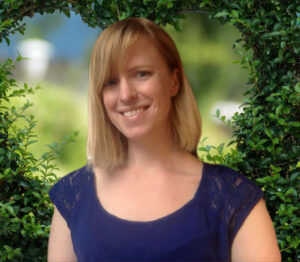 Cecilia helped co-found the DEI committee with Amelia. She brings her experience leading the award-winning Impetus Digital internal environmental committee ("Green Team"), together with a passion for DEI, and is trying to actively become an ally for marginalized groups.
"As someone who grew up with a lot of privilege (i.e., not having to worry about my race, sexual orientation, or physical ability preventing me from getting a job or living my life to the fullest), I think it's very important to acknowledge that and to stand up for less privileged groups. Our new DEI committee is a great first step, and I feel very lucky to be working for a company that takes this so seriously."
Alvira Estepa, Digital Solutions Associate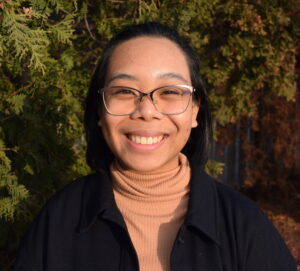 Alvira doesn't just ensure that all of your asynchronous and synchronous meetings go off without a hitch, she is also known internally for planning the best Virtual Happy Hour activities and is passionate about diversity and inclusion.
When asked what DEI means to her, Alvira mentioned that "DEI means becoming the person or voice of someone I needed when I was younger. It is about providing open communication where everyone can thrive regardless of how someone identifies." 
Well said, Alvira!
Jasmeet Duggal, Account Director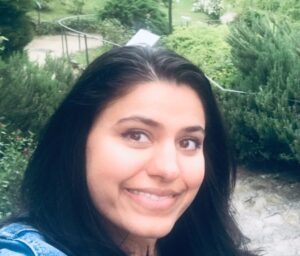 Many of you may have worked with Jasmeet as part of your virtual projects or know her as the champion and co-creator of our double-award-winning KOL Ambassador Programs, but did you know that she's also super passionate about DEI?
"Being part of the DEI committee means that we are empowered by our leaders to bring our whole self to work; we are offered a space where our diversity is seen as an asset, our ideas are received with curiosity and our contributions have a meaningful impact on the way in which we conduct our work and ultimately support our clients."
Pablo Malacara, Digital Solutions Specialist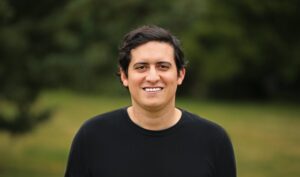 As the sole male representative on the DEI committee (and technically a minority employee in a company that is female-dominated and both women-owned and -led), Pablo brings a unique and valued perspective to the group. To Pablo, DEI's main purpose in a company is creating a space for everyone to be included, regardless of how similar they are to the status quo. He considers the integration of different perspectives and values through DEI initiatives to be extremely beneficial for the well-being of the employees and the company.
"DEI is important to me because I come from a multicultural background and have been faced with many situations where I had to change/modify my values and perspectives in order to fit the status quo of the company/culture that I was working in due to a lack of DEI or similar initiatives. I believe that DEI is essential to continue growing as a company and is a huge advantage when working on a global stage."
"A diverse workplace is important because it breeds innovation. When everyone thinks the same it is easy to get caught up in a comfortable flow that does not allow for new ideas to come through, the more diverse a company is the more ideas it will be able to generate."
Tamara Paiva, Digital Solutions Specialist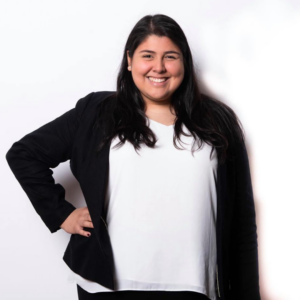 Tamara is another of our Digital Solutions Specialists extraordinaire. She not only provides top-notch support for all of your virtual meetings and events, but also cares deeply about DEI.
"DEI is important to me because it creates a system where just treatment for all walks of life is available through the creation of opportunities while removing historical barriers and current disadvantages set in our society."
Natasha D'Alessandro, Operations Specialist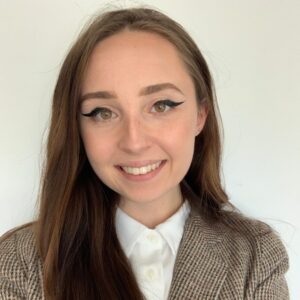 Natasha joined Impetus in 2020 as a Digital Solutions Specialist but has since moved on to a key role in our Operations Department. When she's not analyzing data or making sure that our company runs smoothly, Natasha is an advocate for equal opportunities.
"DEI is important to me as it plays an important role in breaking down boundaries in the workplace. I feel that having a DEI initiative goes hand in hand with creating a safe work environment for people to show up as their authentic selves. I wanted to be a part of the DEI committee to help create greater connections and understanding of each other, and advocate for equal opportunities."
Kirsti Heitz, Marketing Director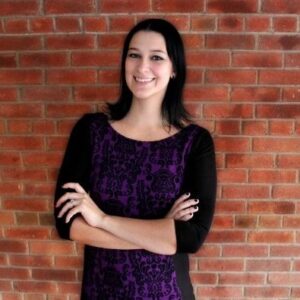 If you've ever visited our website or come across Impetus while Googling "virtual advisory boards," you've seen Kirsti's work in action! To Kirsti (pronounced Keeer-steee), DEI means that everyone has a seat at the table and has the opportunity to share their unique points of view. It means that representation is actively being sought so that everyone can be comfortable being themselves. When asked why DEI is important to her, she shared that "…without DEI, there is a lack of awareness and education. DEI allows space to bring this awareness and education, therefore normalizing what is the status quo for one person, but with an entire organization."
"As a company, I think we're already a fairly diverse group of team members and I've noticed that everyone is highly respective of others and very open to DEI education and awareness on their own. I hope that as part of the DEI committee, we're able to nurture this existing culture, ensuring that it spans all corners of our company as we expand and make DEI a stable part of our work culture."
Finally, when asked why a diverse workplace is important, Kirsti said it best:
"A lack of diversity is boring, while diversity can bring forward a flood of unique points of view, ideas, and solutions." 
We couldn't agree more and we're so excited to share our DEI journey with you!
---
About Impetus Digital
Impetus Digital partners with life science organizations to virtualize their in-person meetings and events through our best-in-class InSite Touchpoints™ and InSite Events™ offerings, delivered with white-glove service and 360° coverage and care. Leveraging our large portfolio of cutting-edge online collaboration tools, clients can seamlessly gather insights from, and collaborate with, internal and external stakeholders. To find out more about Impetus Digital, visit our website, follow us on LinkedIn, Twitter, or Facebook, or book a demo at meetwithimpetus.com