I have previously discussed a range of topics related to the diagnosis and treatment of cancer, including the use of digital technologies, biologics and biosimilars, medical marijuana, and agents targeting the tumor microenvironment. In this article, I want to shift the focus to what happens after successful treatment. Further, I discuss how Pharma can help HCPs and patients navigating this "survivorship" stage.
Current State of Survivorship Care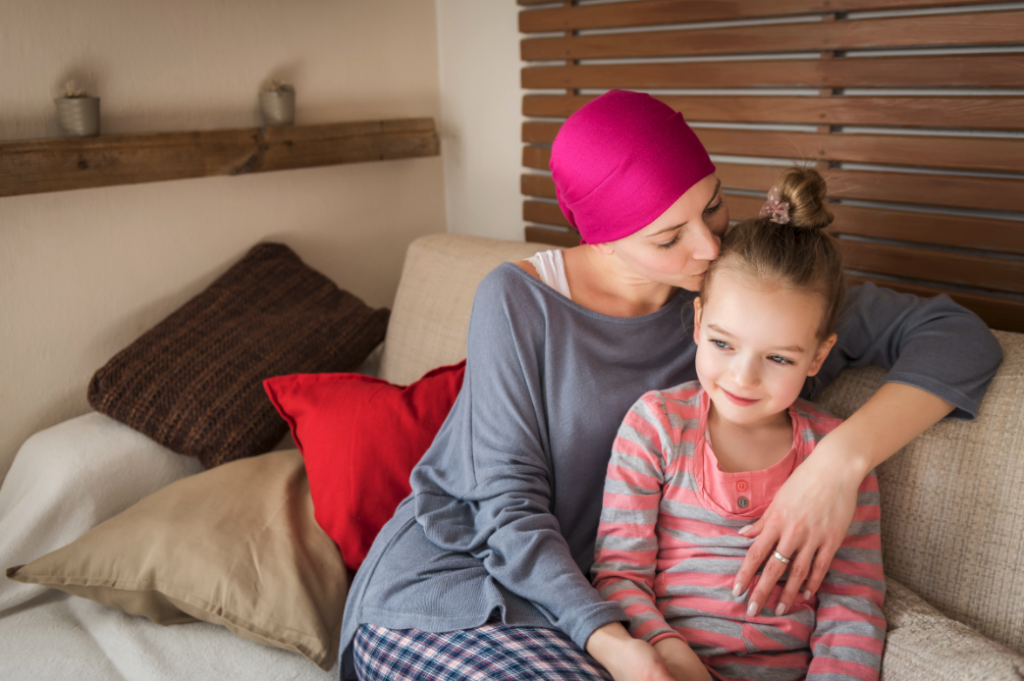 In 2018, 17 million new cases of cancer were diagnosed worldwide. In the US, roughly half of all men and one-third of all women will develop cancer at some point in their life. With the aging population and rapid advances in the detection and diagnosis of cancer, the number of new cases is expected to increase to 27.5 million per year by 2040. Likewise, with the continuous improvements in anti-cancer therapy, the number of cancer survivors is also projected to increase. The National Cancer Institute estimates that there are currently more than 15 million cancer survivors in the US (up from approximately 8 million in 1996 and 10 million in 2005).
Unfortunately, awareness of how to optimize survivorship care in oncology is lacking among many healthcare providers (HCPs) and companies. Moreover, scientific evidence to guide best practice remains scarce. Consequently, substantial heterogeneity in the care of patients with a history of cancer exists, and too many cancer survivors are lost in transition after finishing treatment. Clearly, the survivorship experience needs to be brought further into the spotlight.
Lost in Transition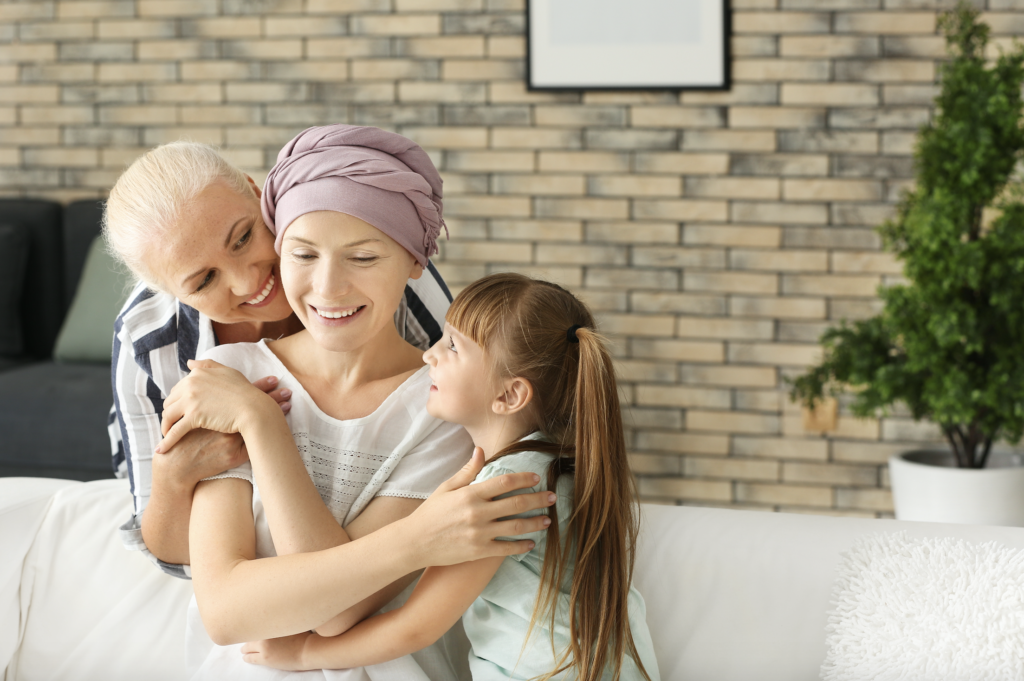 A key publication on survivorship care is "From Cancer Patient to Cancer Survivor: Lost in Transition" from 2005 (found here). This report recommends that all survivors receive a survivorship care plan summarizing essential information related to their long-term care. This includes information on their treatment and potential short- and long-term side effects, the timing and content of follow-up visits, and the availability of support (e.g. legal/financial, allied health, and psychosocial support services), among other things.
Since this groundbreaking report, several cancer agencies have released their own survivorship guides. Notable examples include "Facing Forward – Life After Cancer Treatment," published in 2018 by the National Cancer Institute, and "ASCO Answers: Cancer Survivorship" from 2017. These resources are excellent places to start but, just like there is a need for personalized medicine in cancer treatment, the patient journey is not the same for every patient. This is especially true in this era of novel targeted therapies and immuno-oncology. Thus, there is a clear need for treatment-specific survivorship guides.
A Decade of Progress in Cancer Survivorship
In the above-mentioned report "From Cancer Patient to Cancer Survivor: Lost in Transition," 10 specific recommendations were made, with focus on patients in the US. A decade later, Nekhlyudov et al. (2017) reviewed these recommendations and the progress made to date.
Recommendation 1
This recommendation focused on recognizing cancer survivorship as a distinct phase in the cancer care continuum. Since 2005, textbooks, journals, articles, and educational programs on survivorship care have indeed started to emerge (such as these examples).
Recommendation 2
The second recommendation was to provide all patients completing primary treatment with survivorship care plans to better inform them of what to expect in the post-treatment period. However, there are reports of practical challenges in generating and disseminating these care plans. Further, the survivorship care planning process still needs to be optimized in order to achieve more individualized, coordinated care and, ultimately, decreased rates of post-treatment morbidity and mortality.
Recommendation 3
Recommendation 3 was to develop new evidence-based guidelines for survivorship, something that societies such as ASCO, NCCN, and ACS have all implemented. However, as there are limited data available, these guidelines will need to be continuously reassessed and updated as new evidence emerges.
Recommendation 4
The fourth recommendation was to develop quality of care measures and quality assurance programs to monitor and improve survivorship care. According to Nekhlyudov et al., this is still in the early stages of development, indicating that this is an area in need of ongoing efforts.
Recommendation 5
Recommendation 5 stated that qualified organizations should support demonstration programs to test models of coordinated, interdisciplinary survivorship care in diverse communities and care systems. Some projects are underway. However, there is a need to disseminate the outcomes to facilitate the implementation of best practices in daily clinical practice.
Recommendation 6
This recommendation called for the development of state-wide cancer plans that include survivorship care planning. Although there has been some progress, it has been variable and is difficult to measure.
Recommendation 7
The seventh recommendation was to provide educational opportunities to healthcare providers so that they can better address the issues facing survivors. Since then, there has definitely been an increase in educational events on survivorship care. However, as above, these efforts need to be ongoing and reflect novel changes in the treatment algorithm.
Recommendation 8
Recommendation 8 was to eliminate discrimination related to employment and to support survivors who are unable to work. Several studies have shown the potentially adverse effects of cancer on employment, and the economic impact of cancer is an expanding research field.
Recommendation 9
Recommendation 9 focused on recognizing survivorship care as an essential part of cancer care and design policies to facilitate coverage for evidence-based aspects of care. In the US, the Affordable Care Act has helped greatly further this recommendation, although more work is still needed.
Recommendation 10
Finally, recommendation 10 stated that increased support of survivorship research and expanded mechanisms for its conduct are needed to guide effective survivorship care. At the time of writing, searching for "cancer survivorship" in PubMed yields about 6600 results. Of these, 5600 were published in the last 10 years, with over 4000 articles published in the last 5 years alone. However, despite this exponential increase in studies, strong practice-guiding evidence remains scarce.
Pharma's Role in Optimizing Survivorship Care
Keeping the 10 recommendations outlined above in mind, there are some key "intervention points" where Pharma can help cancer survivors.
Patient Journey Maps and Survivorship Care Plans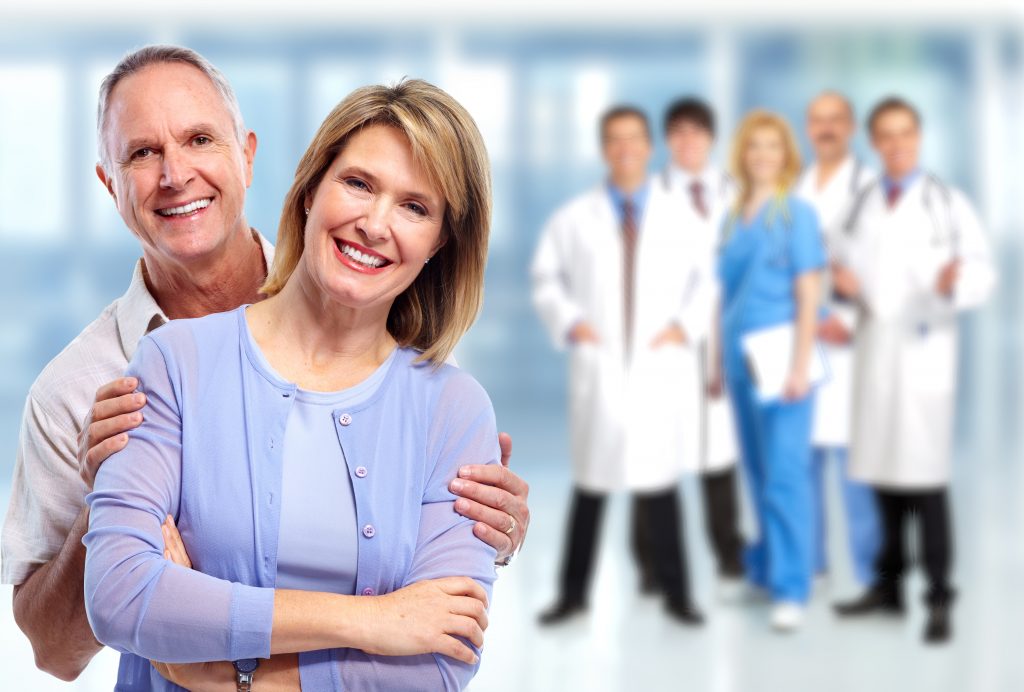 First, Pharma can help by creating customizable survivorship care plans based on the treatment the patient has received. These should include, at a minimum, all essential information related to their long-term care and well-being. To make sure that you include all relevant aspects, it is a good idea to first review the care plan template with all relevant stakeholders, including oncologists, primary care physicians, nurses, allied health professionals, and–last but not least–patients.
Further, patient journey maps that can be used by the patient's healthcare providers to keep track of the patient as they move between the different phases of treatment and survivorship can also be created. These may help identify care gaps and to coordinate care between different providers.
Real-world Studies, Evidence-generation, and Guideline Development
We need scientific evidence on all different aspects of survivorship care, including on how to minimize long-term side effects of treatment, the effects of various factors and interventions on survivors' quality of life, and the impact of having a survivorship care plan. Pharma can help by offering grants for survivorship research or sponsor their own studies. They can also put together co-author working groups to review the available evidence and create new review papers, consensus documents, or guidelines.
Medical Education and Training on Survivorship Care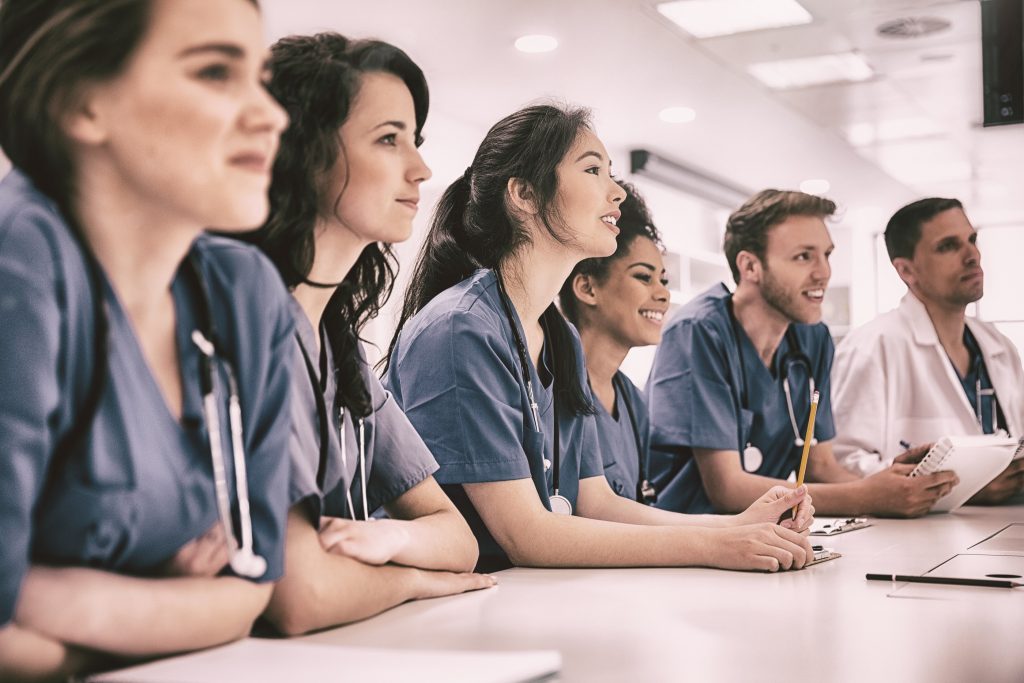 Continuing medical education in the form of in-person or web-based events and workshops, along with dissemination of evidence-based guidelines in peer-reviewed publications, at conferences, and via educational webcasts are useful for educating both specialists and non-specialists on survivorship care.
Such education should include information on the intermediate- and long-term side effects of the treatment and how to manage them, the risks of recurrence and second primary cancers, how to deal with psychosocial issues, benefits of lifestyle modifications, and survivorship care plans.
Training should also emphasize the need for coordinated multidisciplinary care and effective use of community-based resources. Accordingly, there is a need for education for not only for clinicians, but also other HCPs. This includes nurses, allied health (physical and occupational therapists, registered dieticians, social workers, etc.), and mental health providers.
Leveraging Digital Collaboration Tools for Optimizing Survivorship Care
There are a handful of online tools dedicated to facilitating survivorship care, including OncoLife, developed by the University of Pennsylvania. Additionally, there are other ways that Pharma can leverage virtual tools for this purpose.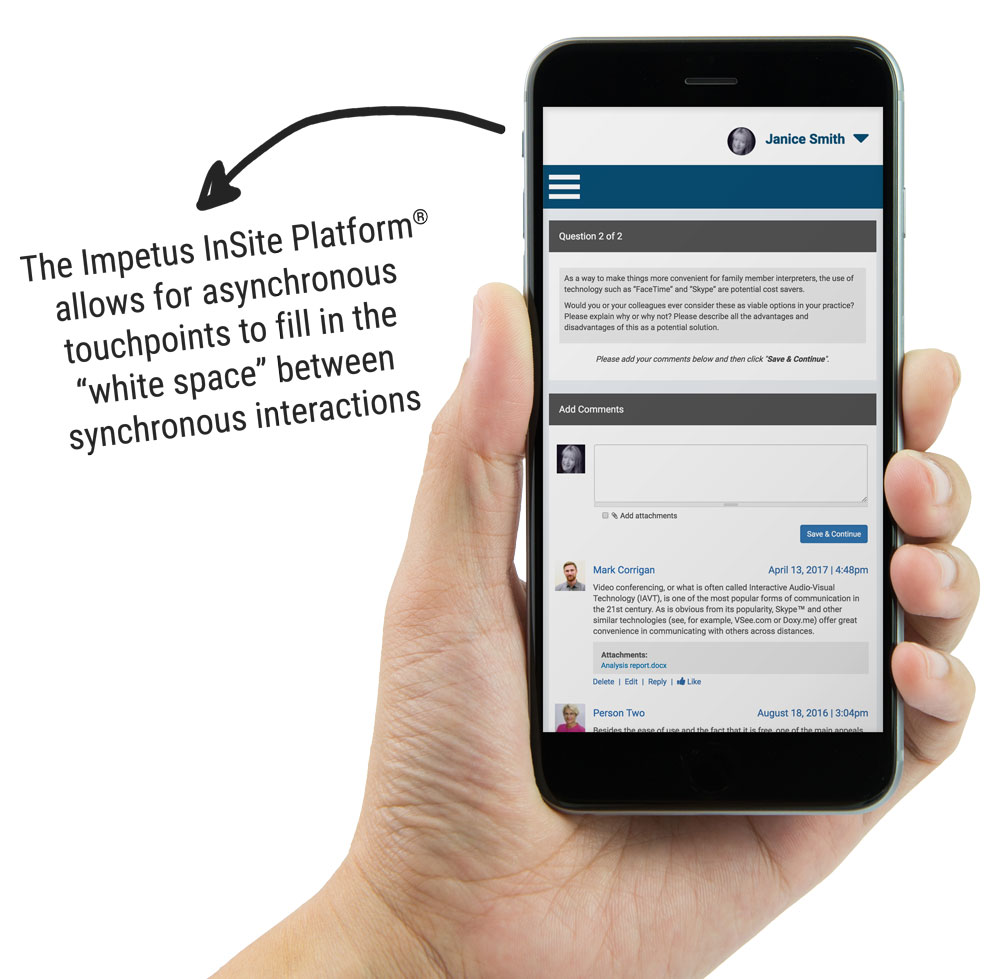 For example, the Impetus InSite Platform®, Impetus Digital's comprehensive virtual collaboration platform, can be used for hosting online advisory boards on survivorship care. The advisors can comprise oncologists, primary care physicians, nurses, allied health professionals, or patients. Discussions can focus on future research or clinical priorities or the best way to disseminate study data. Alternatively, consider discussions on barriers to optimal survivorship care and how to overcome these.
It can also host virtual working groups aiming to co-create guidelines, patient journey maps, educational materials, customizable care plans, or other resources for HCPs and patients. Further, investigators can leverage the platform for seamless multicenter collaboration and co-creation of peer-reviewed publications.
Finally, the Impetus InSite Platform® can be used to effectively deliver medical education and training. This can be in the form of asynchronous activities, case studies, webcasts, virtual journal clubs, and more.
The Next Decade of Survivorship Care
We have come a long way in the last 15 years. However, it is clear that a lot more work is still needed to maximize cancer survivors' quality of life. As we are entering this new era of precision medicine, the way we look at survivorship care also needs to evolve. We need new, individualized approaches to identify who is most at risk for the adverse physical, psychological, and financial effects of cancer and cancer treatment, and how to mitigate these. This will require interdisciplinary and cross-institutional collaboration. Most importantly, it must consider the opinions of those most affected: the patients and their families.
References
Cancer Research UK. (2019). Worldwide cancer statistics. Retrieved from
https://www.cancerresearchuk.org/health-professional/cancer-statistics/worldwide-cancer
Institute of Medicine & National Research Council. (2005). From Cancer Patient to Cancer Survivor: Lost in Transition. Retrieved from http://www.nationalacademies.org/hmd/Reports/2005/From-Cancer-Patient-to-Cancer-Survivor-Lost-in-Transition.aspx
National Cancer Institute. (2017). DIVISION OF CANCER CONTROL & POPULATION SCIENCES OFFICE OF CANCER SURVIVORSHIP: CHAMPIONING SURVIVORSHIP SCIENCE AND CARE SINCE 1996. Retrieved from https://cancercontrol.cancer.gov/ocs/docs/DCCPS_20th_Anniversary_brochure.pdf
Memorial Sloan Kettering Cancer Center. (2019). Survivorship Care Plan. Retrieved from https://www.mskcc.org/hcp-education-training/survivorship/survivorship-care-plan
National Cancer Institute. (2018). Facing Forward: Life After Cancer Treatment. Retrieved from https://www.cancer.gov/publications/patient-education/life-after-treatment.pdf
Nekhlyudov, L., Arora, N.K., Rowland, J.H. (2017). Going Beyond Being Lost in Transition: A Decade of Progress in Cancer Survivorship. Journal of Clinical Oncology, 35, 1978–1981.