Two years ago, I first wrote about why Pharma should care about global warming. Since then, there have been some signs of more companies changing their practices to be more sustainable. Likewise, at Impetus Digital, we have made a commitment to become carbon-neutral by 2030 at the latest (off the record, we're aiming for 2025!). However, it is becoming increasingly clear that what we're doing as an industry is far from sufficient.
In June of this year, the Pacific Northwest battled unprecedented "heat domes," which climate scientists agree would not have occurred in the absence of man-made global warming. Here in Canada, a new heat record was set in Lytton, BC, with temperatures getting close to 50°C (~120°F), heartbreakingly resulting in most of the town burning to the ground. We are seeing climate change happen right before our eyes, and it will only get worse unless something drastically changes.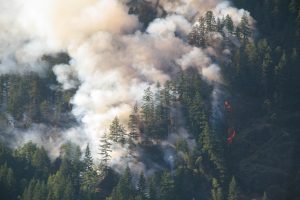 I recently attended a webinar called "Pharma's climate goals: The roadmap to delivery." It was an eye-opening discussion focused on the big changes that pharmaceutical organizations need to implement to reduce their carbon footprint. In this top-10 article, I wanted to build on the insights shared during that webinar, with a focus on the smaller–but just as important–steps that individual medical, marketing, clinical, regulatory, and market access teams can take to reduce their own footprints, contributing to their organizations' bottom lines.
1. Set clear short-, mid-, and long-term goals
To start, companies and teams must have clear goals and an action plan to guide their climate strategy. On a company level, goals might include deadlines for reaching carbon-neutrality or negativity, goals for percentages of energy coming from sustainable sources, etc. On a team level, you might want to consider things like phasing out printed materials, moving a certain percentage of customer and team interactions online, and sourcing sustainable vendors. Consider creating a dedicated "Green Team" within your team or business unit that will be responsible for developing strategy and implementation of new initiatives. At Impetus Digital, we find that working with companies such as the Green Business Bureau has been invaluable for laying the foundation for our climate strategy.
2. Reduce your energy use or switch to sustainable sources of energy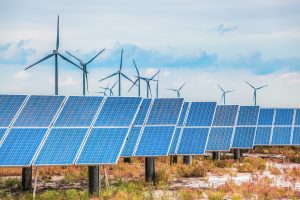 Switching to renewable and sustainable sources of energy needs to be a top priority for Pharma companies and teams alike. In cases where the source of energy is beyond your control, focus on decreasing energy consumption and increasing energy efficiency. In this era of remote work, look at your team's home office set-ups. How can you support them in reducing their energy use or increasing efficiency? 
3. Continue to let your team work remotely or flexibly
COVID-19 has shown that remote work is not only possible but can actually result in increased productivity and improved quality of life. As in-office work becomes a reality again, allowing team members to choose where they work from will not only lead to higher employee satisfaction and allow people to live in their preferred location, but will ultimately reduce emissions associated with commuting to the office every day.
4. Consider decentralized trials
Another silver lining of the ongoing pandemic is the acceleration of decentralized and virtual trials, remote care and monitoring, and of course telemedicine. When designing clinical trial protocols, using a decentralized, virtual, or hybrid approach not only promotes patient-centricity but could help reduce emissions associated with transportation by allowing trial participants to receive care at home or at a local center. By monitoring participants via telehealth, emissions from driving can be even further reduced.
5. Take a critical look at your supply chain
One of the key takeaways from "Pharma's climate goals: The roadmap to delivery" was the importance of looking at the supply chain. The panelists stated that over 70% of emissions come from the supply chain, indicating that looking at not just your vendors but also their vendors (and so on) is of utmost importance. Incorporating digital technologies like blockchain and artificial intelligence will help with collecting and analyzing data and will streamline this process. Once you have the data, look at the high-impact, easy-to-implement items first. Additionally, having hard data can help to get leadership buy-in, which is essential for designing an effective climate policy. 
However, even if you're not at a point where you have access to these technologies, choosing vendors who are transparent about their environmental impact and are actively working to minimize their footprint is a good place to start. Importantly, be aware of "greenwashing," where companies will throw in buzz words to make themselves seem more sustainable than they really are.
6. Collaborate with–and work to raise awareness among–colleagues and customers
Awareness around the climate crisis and its impact on human health is needed for everyone and Pharma leaders are in a great position to lead this movement. To raise awareness among colleagues, healthcare providers, payers, and patients, involve those very same people in creating strategies and programs. This might include things like internal training programs and medical education sessions around the climate crisis as a social determinant of health and its impact on different populations. For patients and the general public, it might include co-creating handouts, website content, and videos explaining the climate crisis, its impact on health, and what can be done to minimize our individual environmental footprints. As above, to minimize emissions associated with traveling, leverage virtual or hybrid collaboration where possible.
7. Move away from plastics, paper, and other non-sustainable materials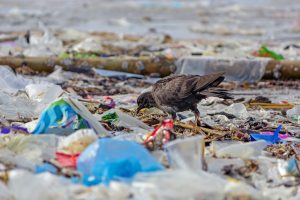 As seen during the COVID-19 pandemic, we are still highly reliant on plastics and other single-use materials. In fact, we've seen a huge increase in medical waste. Waste of medicines is another key aspect and is an early entry point for companies towards net-zero carbon emissions. In healthcare, reusable materials are not always feasible or practical. Instead, we need to focus on finding alternatives such as bioplastics. While there is no shortage of innovation in this field, the challenge now is to make the switch from petrol-based plastics to bioplastics on a larger scale.
In terms of paper, printouts will always be needed for some patients; however, moving to primarily digital materials is an important step. For those instances where paper handouts are needed, consider using 100% recycled paper to minimize the environmental impact. It might come at a small extra cost to your team, but the long-term benefits of moving towards more environmentally-friendly alternatives outweigh the short-term upfront cost a thousand times over.
8. Adopt a "digital-first" hybrid approach to meetings and events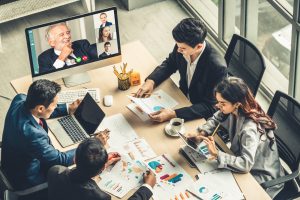 For the same reason Pharma needs to prioritize decentralized trials and virtual collaboration and co-creation, "live" meetings and events should continue to leverage a "digital-first" approach. Inevitably, not all participants want to attend meetings in person due to personal or professional conflicts or just preference. In addition to improving attendance and engagement by giving them the choice of how to attend, virtual and hybrid meetings keep carbon out of the atmosphere by minimizing the need to drive or fly to the venue. It might also let you get away with a smaller venue (and thus lower energy use) and reduce food waste.
Utilizing a comprehensive, all-in-one virtual platform for the virtual part of the meeting results in increased longevity of the event and can also function as a document repository, removing the need to print paper copies of pre-reading materials, agendas, slides, and studies. Even people attending in person can leverage the online platform to review materials and interact with virtual attendees.
9. Offset carbon emissions that cannot be reduced
Realistically, until all of your facilities run on renewable energy and use only sustainable materials, you cannot achieve true carbon-neutrality. As a short-term solution, calculate and offset all emissions associated with energy use, travel and transportation, food and drink, customer engagements, material production and distribution, and other day-to-day operations. There are several carbon offset programs; make sure that you use one that provides transparent information and is certified by the relevant national or international bodies.
10. Set an example for others!
Pharma leaders need to step up and demonstrate true leadership in terms of providing education, creating policies, and ensuring consistent and accurate messaging about climate change as a healthcare issue. There is huge momentum around this right now, and by leaders setting an example and motivating others, there could be a ripple effect. Just like gamification of events, there is nothing like a bit of friendly competition to get people excited and motivated to participate!
Likewise, smaller companies and startups, Impetus Digital included, need to do their part as well. We have outlined broad goals in our sustainability vision statement and continue to create a more detailed action plan (stay tuned for an update later this summer!). We're sharing our progress to inspire others, not because it's a competitive advantage. We genuinely want all of our competitors to follow suit and implement similar initiatives. (Consider this a challenge if you're reading this!). Fighting the climate crisis is a team sport; the earlier we can reduce our dependence on fossil fuels and move to sustainable alternatives, the easier it will be to meet our climate goals and improve the health of the planet and its inhabitants. 
---
More resources:
At Impetus Digital, we are actively working towards carbon-neutrality by 2030 or earlier. Check out some of our recent articles and infographics on the topic below. We are committed to transparency and will keep our followers updated on our progress.
1. PDF: Impetus Digital Environmental Sustainability Statement
2. Infographic: Environmental impact of in-person vs. virtual meetings
3. Article: Earth Week at Impetus Digital
4. Article: Impetus is making a commitment to minimize our environmental footprint
5. Article: Why Pharma needs to care about global warming
6. Article: Reducing the carbon footprint of events
7. Article: Best of GBB in 2020: Green Businesses Leading the Sustainable Business Movement
8. Article: Impetus Digital: Reducing the Global Carbon Footprint Through Enhanced Virtual Events
---
About Impetus Digital
Impetus Digital helps life science organizations virtualize their in-person meetings and events through our best-in-class InSite Touchpoints™ and InSite Events™ offerings, delivered with white-glove service and 360° coverage and care. Leveraging our large portfolio of cutting-edge online collaboration tools, clients can seamlessly gather insights from, and collaborate with, internal and external stakeholders. To find out more about Impetus Digital, visit our website, follow us on LinkedIn or Twitter, or book a demo at meetwithimpetus.com