New to asynchronous touchpoints? Don't know where to start? Need help designing an asynchronous event that will engage your stakeholders and give you the insights you're looking for?
In addition to virtual/hybrid events, there is a multitude of ways that Medical Affairs teams can leverage online platforms like the Impetus InSite Platform®. In this top-10 article, I share 10 of the most popular and innovative ways of using our cutting-edge asynchronous and synchronous virtual tools for Medical Affairs teams.
1. Virtual advisory boards with HCPs, payers, and patients
I would be remiss to skip the single most popular use case of the Impetus InSite Platform®: virtual advisory boards, working groups, and steering committees with physicians, nurses, pharmacists, allied health professionals, payers, or patients. Leveraging our white-glove services and many best-in-class asynchronous and synchronous virtual collaboration tools results in average advisor engagement rates of >90% and time- and cost-savings of 75% compared to in-person consultancy meetings, as well as high advisor satisfaction (see a recent virtual advisory board customer story here).
2. Medical Education and Other Learning Activities (OLA)
Impetus Digital also helps Medical Affairs teams facilitate medical education events and Other Learning Activities (OLA) via our platform. Specific examples include medical symposia, regional education events and virtual rounds, case study submissions and discussions, national webcasts, virtual conferences, and more.
Having the largest portfolio of life science-specific asynchronous and synchronous online collaboration tools on the same platforms further enables seamless pre- and post-event engagement, substantially prolonging the lifespan of the event. Virtual steering committees can be utilized to plan the agenda and topics, ensuring that the contents and format are optimized for the audience.
3. MSL training
The Impetus InSite Platform® is ideal for creating learning and training programs for MSLs and other internal stakeholders (see this customer story for one recent example). The asynchronous "over-time" format enables a micro-learning approach and takes adult learning principles into account to enhance memory retention. Likewise, having a variety of tools to choose from helps keep the training engaging and avoids the digital fatigue we're all experiencing to some degree right now!
For example, to keep the participants engaged, short on-demand videos and slides, journal article reviews and annotations, discussion forums, and drag-and-drop mapping exercises can all be used for different parts of the training. Each module can end with a short quiz to test the MSLs' understanding of the content. In addition, real-time training sessions with presentations, workshops, and gamified learning experiences can be added for more variety.
4. MSL "digital offices" and direct communication with HCPs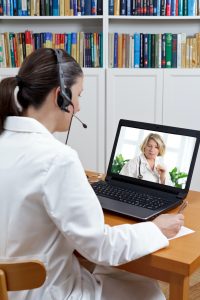 Digital offices can be set up where MSLs can meet one-on-one or with multiple HCPs at the time (one-to-many). The MSLs can set up new discussion threads that are open to all HCPs or meet individually with HCPs for in-depth conversations or to answer pressing questions. Calendar and instant meeting features can also be added. This can be organized on a company level and made available for all MSLs to manage themselves.
Alternative approaches include setting up community boards with groups of HCPs (e.g., from a specific specialty or region). These can be discussion forum-based and managed directly by the client or, for more complex engagements, be divided into scheduled touchpoints and managed by Impetus (see an example here).
Even with increasing proportions of adults being vaccinated, virtual and hybrid meetings will remain to a large degree for years to come (if not forever). Digital transformation in Pharma is here, and Medical Affairs teams are wise to invest in virtual meeting solutions that will stand the test of time.
5. Medical, Legal, and Regulatory (MLR) reviews
InSite Annotator™, our easy-to-use and compliant annotation tool, along with InSite Exchange™, our discussion forum, are perfect for virtual Medical, Legal, and Regulatory (MLR) reviews of marketing, training, and educational materials. Unlike co-authoring tools like Google Docs, there is no need to worry about track changes or version control issues with InSite Annotator™. As part of our white-glove approach to client projects, we also offer medical writing services to collate notes from the review process and make any agreed-upon changes to the copy.
6. Grant, fellowship, and investigator-sponsored trial submissions and review programs
Some Medical Affairs teams are using our asynchronous tools for innovative projects such as scientific research grant-, fellowship-, and investigator-sponsored trial submissions and reviews. Through our all-in-one platform, we can facilitate every step of the customized program, from the applicant registration and proposal submission to the expert review process, writing of acceptance and rejection letters, and sending out the grant payments on behalf of our client. Further, we offer add-on services such as promotion via social media, journal ads, and targeted email blasts.
7. Conference/congress "e-huddles" and debrief sessions
Whether it's held in person or online, virtually engaging attendees at large conferences and congresses during and after the event is a great way of gathering insights. This can be done either in "real-time" as daily e-huddles, or immediately after the event in the form of an asynchronous conference debriefer where participants are asked to provide their thoughts and key takeaways from the different sessions, abstracts, and posters presented during the live event. Participants also have the ability to upload photos, audio clips, journal articles, and other resources to support their opinions. Furthermore, this approach allows Medical Affairs team to assess emerging research trends and to determine the areas where more information is needed.
The asynchronous "always-on" format is ideal for e-huddles, as not everyone is able (or wants) to provide their insights at the same time. While some like to share their thoughts with the group immediately after each session, others will wait until the end of each day or the following morning to collect all their thoughts and answer all questions at the same time. This flexibility is highly appreciated by our participants.
8. Treatment pathway profiling and patient journey mapping
Two increasingly popular ways that Medical Affairs teams use the Impetus InSite Platform® include treatment pathway profiling (also known as "treatment sequence mapping") and patient journey mapping. We have a variety of tools that are useful for these purposes, including InSite Exchange™, InSite Surveyor™, InSite Annotator™, InSite Selector™, and InSite Mapping™. As part of our comprehensive white-glove service, our expert medical writers and content creation specialists will work together to create a map that is both visually appealing and an accurate reflection of the insights gathered during the touchpoint(s).
Our platform moreover allows for easy review of the co-created map, and the advisors or working group members can directly annotate or comment on the draft maps to give their feedback and create the final output.
9. Internal meetings and new product launch planning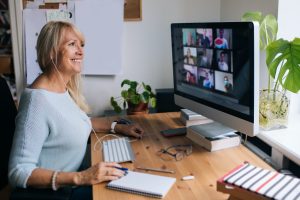 Meetings and events on the Impetus InSite Platform® are not just for HCPs, payers, and patients, they are also well-suited for internal (regional, national, or international) engagements. This can include anything from brand planning meetings, product launch planning, Plan of Action (POA) rollouts, large corporate events, week-long training sessions, company hackathons, and much, much more! Basically, any meeting that you would do in-person before the pandemic and that requires more than a basic 30-minute Zoom call, we can help with!
10. Fishbowl Meetings and Workshops
"Fishbowl" meetings are a fun and effective way of conducting virtual workshops, POA discussions, and brainstorming with internal or external stakeholders. Using this format allows the inner circle of participants ("inner fish") to get deeper into the debate by avoiding the verbal traffic jams that are common with large groups. It also allows for transparency and for new ideas and perspectives to be generated and captured by the observers ("outer fish"), which may not otherwise have been considered. As an alternative approach, inner fish can be periodically swapped out with outer fish to keep everyone focused and actively involved.
Other use cases for Medical Affairs teams…
In addition to the above, there are countless other ways to leverage our platform, tools, and services. To just mention a few, these include clinical trial sponsor, investigator, and CRO communication teams; clinical trial protocol amendments and investigator meetings; competitive landscape analyses and environmental scans; scientific platform and core content development; and development of educational and training materials (print or digital). For more, be sure to check out the Medical Affairs section on our website!
---
About Impetus Digital
Impetus Digital helps life science organizations virtualize their in-person meetings and events through our best-in-class InSite Touchpoints™ and InSite Events™ offerings, delivered with white-glove service and 360° coverage and care. Leveraging our large portfolio of cutting-edge online collaboration tools, clients can seamlessly gather insights from, and collaborate with, internal and external stakeholders. To find out more about Impetus Digital, visit our website, follow us on LinkedIn or Twitter, or book a demo at meetwithimpetus.com