A version of this article was previously published on the Green Business Bureau blog.
The healthcare industry has been turned upside down since the start of the COVID-19 pandemic. While most changes have been negative–canceled or delayed surgeries, intensive care units filled to maximum capacity, and provider burnout–the rise of telemedicine, virtual care, and remote monitoring is considered a silver lining by many patients and healthcare providers alike.
Telemedicine and virtual health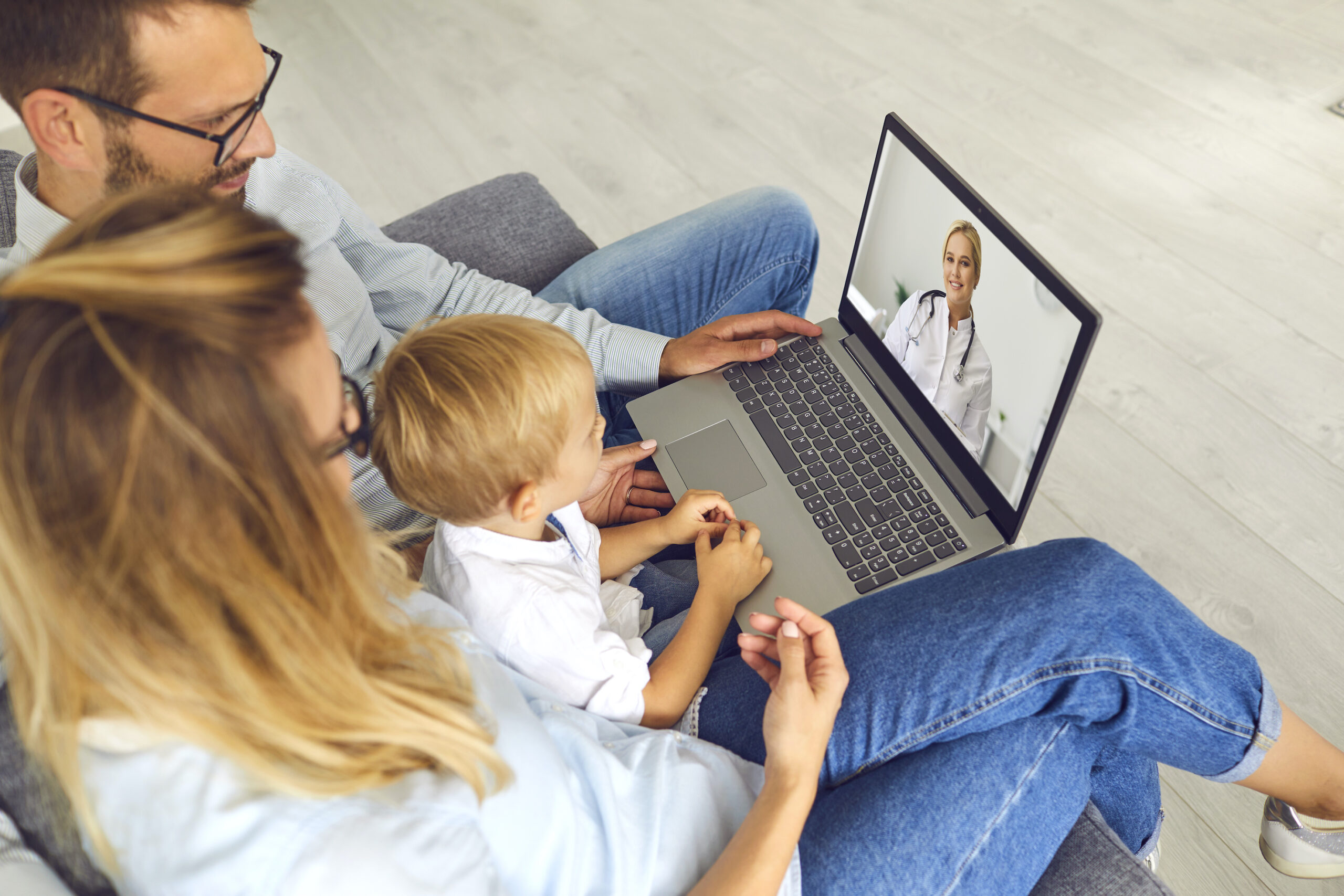 Receiving a large boost from the pandemic, the global telemedicine market is estimated to grow from about 80 billion USD in 2020 to almost 400 billion in 2027.[1] The average in-office doctor's visit has been reported to take over 2 hours, with most of that time spent commuting and in the waiting room.[2] In comparison, telemedicine saves each patient over 100 minutes of precious time and completely removes the need to travel. For this reason, telemedicine is highly accepted and appreciated by patients: 93% state that they would use telemedicine to manage prescriptions and 91% say that telemedicine would help them attend appointments, manage prescriptions, and follow lifestyle regimens dictated by their doctor.[3]
Several scientific studies have concluded that telemedicine reduces the carbon footprint of healthcare visits, primarily by reducing transport-associated emissions. The carbon footprint savings range between 0.70-372 kg CO2e per consultation, with the carbon emissions produced from the use of the telemedicine systems themselves found to be very low in comparison.[4]
Virtual health comprises not only video or phone calls between patients and doctors but also includes remote monitoring using digital health tools such as wearables, implantable devices, and mobile apps. These technologies allow patients to be monitored in their homes and reduce the frequency of in-person clinic visits. As digital health technologies continue to improve, they will eventually become more affordable and accessible to more people, further reducing the need for in-office visits.
Healthcare advisory boards and committee meetings
Physicians, nurses, pharmacists, and other healthcare professionals are often asked to serve as consultants or advisors for pharmaceutical companies. Traditionally, this would entail meeting in person once or twice per year for anywhere from 3 to 8 hours straight. In-person advisory board meetings not only require participants to fly in from across the country to attend but also typically involves catered meals and snacks, printed agendas and materials, and Audio-Visual equipment rentals. In addition to the obvious benefits of increased convenience and flexibility for participants, virtualizing these meetings thus saves not only money but also resources, time, emissions, and waste.
The future of advisory board meetings will likely be hybrid; those who want to attend in person will have that option, while many advisors will choose to attend virtually and everyone's preference will be catered to.
To ensure continued use of virtual meetings once traveling and attending in-person meetings are safe again, meeting organizers should:
Keep in mind that a full-day in-person meeting does not translate to a full-day web meeting.
Consider alternative formats beyond basic web meetings, including asynchronous ("over-time") activities.
Actively involve participants in co-creating the meeting agenda.
Minimize the time spent on didactic presentations.
Come prepared for the meeting.
Ensure there is real-time technical support for the organizer and participants.
Leverage a variety of interactive web meeting features.
Improve participant engagement and interactivity by encouraging the use of video and hiring an expert moderator.
Plan for breaks in the agenda.
Follow-up with the advisors after the web meeting.[5]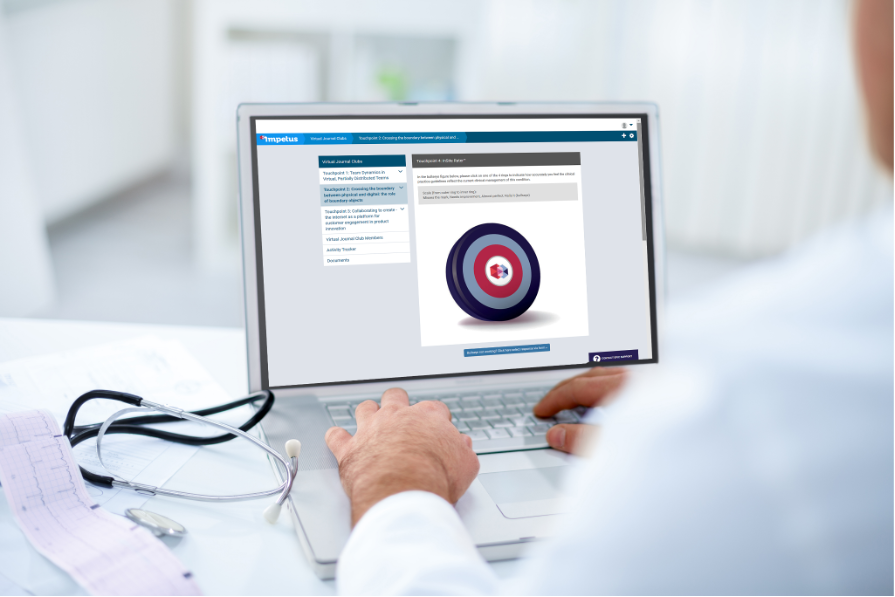 Conferences and congresses
As opposed to advisory board meetings, which rarely see more than 25 people in the same room, medical and scientific conferences range in size from hundreds to tens of thousands of participants. A few studies have looked at the carbon footprint of these large events. One study looking at pediatric urology conferences found that the median round trip distance was 2596.34 miles, with median CO2e emissions of 0.61 metric tons per conference presenter.[6] Another study found that the airplane travel-related carbon footprint of the Radiological Society of North America (RSNA) annual meeting, which had 21,907 participants in 2017, totaled >39,500 metric tons, with an associated health burden of 51.4-79.0 disability-adjusted life years. The cost to offset these greenhouse gas emissions would have come to almost $500,000.[7] Considering that this is just one of many annual conferences and congresses in the life science field and that the calculations did not include the taxi rides to from the airport or the emissions and waste from accommodations, food, drinks, and meeting materials, the positive impact of moving all of these events online would be sizeable.
This is, of course, not realistic. However, just as for smaller meetings, most conferences will be offered as hybrid events in the future and participants will be able to attend in a way that is convenient for them.
To make virtual events the preferred option, it is recommended that organizers:
Work with a vendor who will go above and beyond to make the event a success. Ideally, the vendor should be able to provide both the meeting technology and strategic support.
Ensure that presenters are well-prepared by organizing speaker dry runs for testing their audio and video, as well as for practicing the presentations.
Virtually engage participants before and after the virtual event.
Customize the portal layout to suit the event. This can include adding 3D immersive renderings and biophilic designs.
Optimize the agenda for the virtual format and use a variety of session formats.
Improve interactivity by adding breakout sessions, workshops, networking, and more.
Use moderators and chairs to encourage active participation throughout the sessions.
Gamify the event.
Schedule regular wellness breaks and start/end the day with a fun social event.
​​Collect relevant data and metrics from the event to make the next one a success as well.[8]
Looking into the future, it is possible that innovative technologies such as virtual reality will create a whole new hybrid meeting experience. In the meantime, event organizers and participants can do their part to reduce their environmental footprint by leveraging the virtual tools currently available to us, paying for carbon offsets whenever traveling cannot be avoided, and choosing environmentally responsible vendors.
References
---
More resources:
At Impetus Digital, we are actively working towards carbon-neutrality by 2030 or earlier. Check out some of our recent articles and infographics on the topic below. We are committed to transparency and will keep our followers updated on our progress.
1. PDF: Impetus Digital Environmental Sustainability Statement
2. Infographic: Environmental impact of in-person vs. virtual meetings
3. Article: Earth Week at Impetus Digital
4. Article: Impetus is making a commitment to minimize our environmental footprint
5. Article: Why Pharma needs to care about global warming
6. Article: Reducing the carbon footprint of events
7. Article: Best of GBB in 2020: Green Businesses Leading the Sustainable Business Movement
8. Article: Impetus Digital: Reducing the Global Carbon Footprint Through Enhanced Virtual Events
9. Article: Top-10 ways that Pharma teams can fight the climate crisis
10. Announcement: Impetus Digital launches their official tree planting program
11. Article: Digital technologies: Pharma's answer to achieving net-zero emissions?
---
About Impetus Digital
Impetus Digital helps life science organizations virtualize their in-person meetings and events through our best-in-class InSite Touchpoints™ and InSite Events™ offerings, delivered with white-glove service and 360° coverage and care. Leveraging our large portfolio of cutting-edge online collaboration tools, clients can seamlessly gather insights from, and collaborate with, internal and external stakeholders. To find out more about Impetus Digital, visit our website, follow us on LinkedIn, Twitter, or Facebook, or book a demo at meetwithimpetus.com