A version of this article was previously published on PharmaPhorum.
A couple of years ago, I first wrote about how social media's role in the Pharma and healthcare sectors has been growing exponentially. In recent years, social media has evolved into an essential part of Pharma operations, for better or worse. 
Within the life science space, traditional ways of leveraging social media include marketing and spreading awareness of a disease or treatment. In addition, many organizations are now using social media for nonaccredited medical education, social listening, and facilitation of networking and best practice-sharing. Below, I'm exploring a few ways that Pharma teams are using social media and other online collaboration platforms to connect, educate, and influence.
Healthcare Provider (HCP) Marketing
With millions of HCPs using social media on a regular basis worldwide, engaging with them on one of these platforms should be a no-brainer. Still, many pharma and medical marketers have been reluctant to engage with HCPs on social media.
Social media has become an important way for HCPs to exchange ideas, information, and questions, and to learn about new products and emerging data. Over half of HCPs reportedly notice relevant ads and posts on their social media feeds. As such, one can argue that compliant and transparent social media ads, targeted to HCPs, should be part of Pharma's marketing strategy. 
Direct-to-Consumer (DTC) Marketing
In addition to paid ads targeting the general public or specific disease communities, non-traditional DTC marketing, including influencer marketing, is becoming more common. We're seeing everything from over-the-counter cold medication to cosmetic injection brands leverage different tiers of influencers. This approach has not been free from controversy, however. Back in 2015, the influencer-of-influencers, Kim Kardashian, was slammed for failing to mention the potential side effects of an anti-nausea drug, leading to the US FDA getting involved. Despite the slap on the wrist, the campaign was highly effective and there is no sign of this approach going away. Nonetheless, it does show that care needs to be taken when designing similar campaigns.
Congress Coverage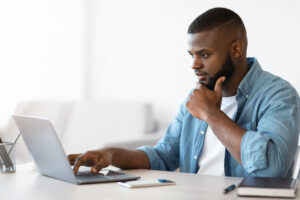 Nowadays, all major Pharma conferences and congresses are accompanied by social media coverage from attendees, organizers, and sponsors. One of the most important sources of this coverage comes from Digital Opinion Leaders (DOLs). As previously explored, these DOLs can be anyone, from physicians, nurses, pharmacists, allied health professionals, and researchers to patients, caregivers, journalists, and science writers. Unlike typical social media influencers, DOLs are not trying to self-promote or make a quick buck. Rather, they aim to educate and engage their followers. They are experts at providing clear and concise scientific communication through the virtual medium, all while having the professional credentials and credibility to back up their statements.
During conferences and congresses, you'll typically find DOLs live-Tweeting about the different sessions, abstracts, and posters. Use this as an opportunity to listen and understand the kinds of topics they are interested in talking or learning more about. What data are they excited about? What concerns do they have? However, don't let your interactions be restricted to only during the congress; follow the online conversations of–and engage with– DOLs and traditional key opinion leaders (KOLs) before and after major congresses as well to better understand what is influencing their views. 
Sharing Information and Developing Partnerships
In today's day and age, with fake news and pseudoscience spreading at record speeds, leveraging social media for information-sharing can be tricky to navigate. Beyond the peer-to-peer influence of DOLs, other HCPs are increasingly turning to social media to share information on topics such as abortion, sexual health, and vaccine hesitancy in an attempt to reach younger and larger lay audiences. In the same vein, patient advocates and influencers might share their personal journeys and help raise awareness of their condition and healthcare needs. There is an opportunity for Pharma to collaborate with these HCPs and patients, not just for sponsored content and patient education, but also to gather their unique insights around their disease or specialty. 
Clinical Trial Recruitment
Social media can be a powerful tool for improving clinical trial recruitment, a process that has traditionally been notoriously ineffective. Leveraging health influencers, DOLs, and patient advocates to share clinical trials open for recruitment can greatly enhance the reach. Further, preliminary data suggest that social media can increase participation and reduce the per-participant cost. 
Connecting Peers
Facebook and other social media sites offer patients and HCPs easy ways to connect, message each other, and join "groups." However, there are obvious privacy concerns with this approach to networking. Pharma companies have to be careful when considering their involvement. A better approach may be to invent new topic- or disease-specific hashtags and let people find each other that way. Alternatively, there are Pharma-compliant platforms that come with the same ability to share thoughts but in a private space.
Social Listening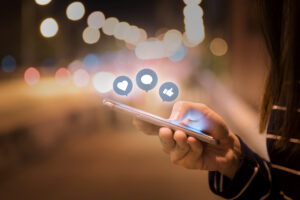 I would be remiss not to mention social listening when talking about social media. This is a quickly growing area of insight-gathering. When well executed, social listening can be used to inform market research, competitive intelligence, brand planning, and congress engagement initiatives. Overreliance on technology may limit the usefulness of this tool, however; without context, even high-quality data do not deliver actionable insights. As with any other technology or data tool, there is no replacement for that 'human touch' when it comes to translating data into actionable insights.
The Downsides of Social Media
For all of its obvious benefits, social media consumption comes with several downsides as well. Importantly, it is known to be a contributor to poor mental health; a 2019 study published in JAMA Psychiatry showed that people who spend more than three hours a day on social media are more likely to develop mental health problems, including depression, anxiety, aggression, and antisocial behaviors. Part of this problem stems from issues with cyberbullying, highly retouched influencers setting unrealistic expectations, and hate speech aimed at minority groups and individuals.
Of course, there is also the issue with fake news; pseudoscientific articles and posts are spreading like wildfire within social media echo chambers and it is getting more and more difficult to tell whether medical information is accurate or from a credible source. In late 2022, this issue was put under the spotlight when Elon Musk bought Twitter and instituted a new pay-for-verification policy wherein anyone willing to spend $8 a month could buy a blue checkmark, with disastrous results for some Pharma giants. 
Supplementing Pharma's Social Media Strategy
As a complement to traditional social media engagement, many life science companies are turning to secure online collaboration spaces where they can compliantly co-create and gather insights from KOLs and DOLs. This might include through online advisory boards, ongoing community boards, asynchronous "eHuddles" or ambassador programs during key conferences, and more. This approach allows more of a two-way dialogue and can be used to inform Pharma's own social media strategies
Looking into the Crystal Ball
With Elon Musk's recent takeover of Twitter and the evolution of Facebook into the Metaverse, the future direction of social media is anyone's guess. It is clear, however, that the real evolution of social media has only just begun.
---
About Impetus Digital
Impetus Digital partners with life science organizations to virtualize their in-person meetings and events through our best-in-class InSite Touchpoints™ and InSite Events™ offerings, delivered with white-glove service and 360° coverage and care. Leveraging our large portfolio of cutting-edge online collaboration tools, clients can seamlessly gather insights from, and collaborate with, internal and external stakeholders. To find out more about Impetus Digital, visit our website, follow us on LinkedIn, Twitter, or Facebook, or book a demo at meetwithimpetus.com