A version of this article was previously published on PharmaPhorum.
Working closely with Medical Affairs (MA) leaders and their teams, we have been hearing about their ongoing evolution and digital transformation for years. As in many other sectors, the pace of this transformation has accelerated substantially since the pandemic. Reviewing the recent literature on the topic, it is interesting to note how many predictions are already coming true but also where more work is needed to bring the visions to life.
A Vision for Medical Affairs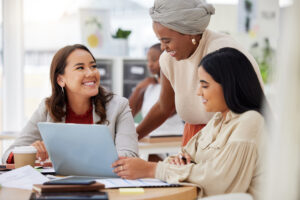 In A Vision for Medical Affairs in 2025–a recent McKinsey & Company report–the authors provided thought-provoking insights into the evolution of MA, mirroring what we have been hearing first-hand. 
The report concluded that digital offers the ability to harness untapped insights through new or underused types of data and analytics, including real-world evidence, customer interaction, electronic health record, and internal data. It also highlighted that digital provides new ways for MA members to connect and engage with stakeholders. Healthcare providers (HCPs), payers, and patients can now access medical information at their fingertips and they expect more from Pharma than in the past. This offers new opportunities to engage with stakeholders beyond just physicians. However, MA must play a critical role in ensuring that digital information is factual, relevant, digestible, and tailored to the intended audience.
In addition to embracing the power of data and analytics, MA needs to get comfortable with novel digital engagement techniques. The pandemic accelerated the uptake of virtual meeting and event technologies. Nonetheless, many of these initiatives continue to occur on an ad hoc basis instead of ongoing engagement throughout the year, indicating that there is room for improvement.
Evolution of the MSL Function
Earlier this year, Peter J. Piliero predicted several major change points for Medical Science Liaisons (MSLs), including:
This increased focus on patients and diverse stakeholders will undoubtedly be facilitated by the accelerated uptake of digital tools and virtual collaboration solutions.
Considerations for Effective Communication of Medical Information
Someone else who knows a thing or two about the evolution of Medical Affairs is Eddie Power from Pfizer. In Considerations for Effective Communication of Medical Information, he highlighted a number of key considerations, including:
Particularly, he emphasized that there are consequences of the digital shift that need to be considered to effectively communicate medical information. This includes the flexible information access, shorter attention spans, and desire for more self-serve and asynchronous (over-time, anytime) interactions among HCPs, as well as the need to establish authentic virtual relationships.
For MA, this will mean:
Preparing for the Next Normal: Transformation of Medical Affairs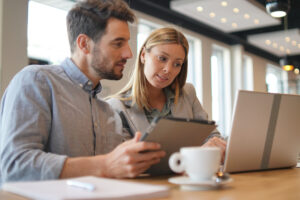 In 2021–during the height of the pandemic–Ghosh et al. suggested that, by incorporating the learnings from the rapid digital transformation acceleration at the time, MA can future-proof their organizations. Some of the key pandemic learnings highlighted by the authors include that MA should:
Digital Transformation in Medical Affairs Sparked by the Pandemic
Likewise, Furtner et al. (2022) also reviewed the current and future states of MA virtualization. In the years ahead, we will see this digital transformation play out in various ways. Some key areas of change, as reported by the authors and as seen in our daily client interactions, include:
MA teams need to demonstrate specific and innovative digital capabilities in leading diverse partnerships and collaborations across the healthcare ecosystem. Achieving true digital transformation in MA will require appropriate infrastructure and training to promote digital literacy. Digital technology should not be restricted to using digital channels for scientific communication; digital components should be incorporated into all professional activities. 
Where Does this Leave Medical Affairs?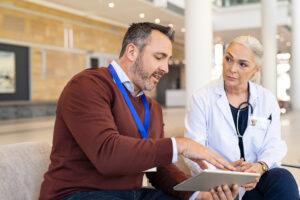 As mentioned, many of the predictions summarized above match what we are seeing and hearing from our MA partners. MA professionals are emerging as the "owners" of scientific knowledge and data within their organization, evolving from playing mainly a support function in the past.
As noted in the McKinsey report, best-in-class medical engagement is also evolving. In the near future, I predict that we will see a broad expansion of medical engagement. Touchpoints will be increasingly digital and designed to gather actionable insights and provide tailored information focused on improving outcomes. In 2023, we will see MA engage both patients and payers more than in previous years. Understanding the patient and provider journeys will become key and help identify unmet needs.
Nevertheless, some Pharma executives have been resistant to wholly embracing digital transformation. Some may even argue that Pharma is still clinging to the status quo and has not taken advantage of this opportunity to quickly transform. No matter where you stand, it is clear that digital transformation is inevitable. It's not a question of 'if,' it's a question of 'when.'
References
https://www.mckinsey.com/~/media/mckinsey/industries/life%20sciences/our%20insights/a%20vision%20for%20medical%20affairs%20in%202025/a-vision-for-medical-affairs-in-2025.pdf
https://themsljournal.com/article/evolution-of-the-msl-function-2030/ 
https://link.springer.com/article/10.1007/s40290-021-00412-w 
https://link.springer.com/article/10.1007/s40290-021-00392-x 
https://link.springer.com/article/10.1007/s40290-023-00461-3 
---
About Impetus Digital
Impetus Digital partners with life science organizations to virtualize their in-person meetings and events through our best-in-class InSite Touchpoints™ and InSite Events™ offerings, delivered with white-glove service and 360° coverage and care. Leveraging our large portfolio of cutting-edge online collaboration tools, clients can seamlessly gather insights from, and collaborate with, internal and external stakeholders. To find out more about Impetus Digital, visit our website, follow us on LinkedIn, Twitter, or Facebook, or book a demo at meetwithimpetus.com