Over the last year, we've learned that pretty much anything you can do in person can also be done virtually. In fact, we now know many things can actually be done more effectively using a virtual or hybrid approach. Additionally, a growing number of stakeholders are becoming "digital natives" who prefer the virtual/hybrid format to in-person meetings. The virtual/hybrid format allows for more frequent touchpoints, including with hard-to-reach healthcare providers (HCPs) and patients. Further, it results in higher qualities and quantities of insights collected.
The Impetus InSite Platform® can be used to facilitate virtual and hybrid engagement at all stages of the product lifecycle. Here, we share 10 of the most popular ways to use it for virtually launching a brand!
1. Review and coordination of clinical studies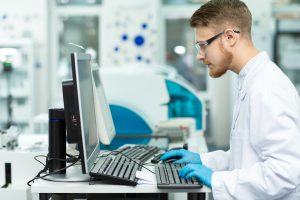 Launch planning should commence around two years before the launch date, with the goal of being positioned for field execution three months prior to the launch. During this phase, the focus should be on coordinating with investigators, getting early feedback on the data and product, and preparing for the upcoming steps.
To ensure that you get a headstart, we suggest engaging your key opinion leaders (KOLs) through a virtual or hybrid advisory board starting in the pre-launch phase already. Getting early feedback on Phase 2 or 3 clinical data will help optimize your messaging. It will also help create a more targeted launch plan.
During this phase, the Impetus InSite Platform® can also be used for innovative use cases such as clinical trial site coordination and research grant submissions and reviews to further drive innovation.
2. Regulatory discussions and planning
As the launch date draws closers, engage HCPs, patients, and payers in virtual discussions around regulatory submissions, approvals, and rebuttals; reviews of the product monograph specifics; as well as details such as packaging, labeling, supply chain logistics, and more. Staying ahead of the game is key, and having these discussions before making any final decisions will minimize the risk of having to make last-minute revisions.
3. Market access discussions
Market access discussions with public and private payers around things like pricing, outcomes-based agreements, and market access hurdles and opportunities are well-suited for the virtual/hybrid format. A mix of asynchronous touchpoints and live virtual or in-person meetings (once safe!) is effective for digging deep into the details around market access and determining the best strategies for moving forward. Using compliant virtual tools such as InSite Annotator™, market access dossiers can be directly annotated in real-time.
4. Treatment pathway profiling
Treatment pathway profiling is an effective way of determining how and where the product will fit into the current treatment algorithms for different patient groups and indications, taking into account things like access and reimbursement. By answering a series of anonymous questions using our best-in-class survey tool, InSite Surveyor™, HCPs can be tasked with effortlessly co-creating a treatment sequence map that can subsequently be used for medical education, as conversation-starters in future advisory boards, and to determine the need for future clinical trials, including head-to-head or combination studies.
5. Patient journey mapping and PSP development
Patient journey mapping can be done via our versatile InSite Mapping™ tool and is useful for understanding where in the patient journey there are gaps and where interventions are needed to help optimize their therapy and management.
At this stage, parallel advisory boards with HCPs (e.g., physicians, nurses, allied health providers) and patients are also useful for developing or optimizing existing patient support programs (PSPs). The advisors can be asked open-ended questions using InSite Exchange™; anonymous short-answer, ranking, rating, or multiple-choice questions via InSite Surveyor™; and/or participate in fun InSite Mapping™ activities such as our "Ice Cream Sundae" workshop to determine the must-haves and nice-to-haves for the program.
6. Virtual and hybrid medical education programs (pre-launch)
Medical education programs are extremely well-suited for the virtual/hybrid format as this allows for more people, including busy physicians and surgeons and those from rural areas, to attend. Hybrid medical education is extremely versatile and can look like anything you can imagine: from a series of asynchronous touchpoints where the participants are asked to review clinical data on their own time, followed by a small-group hybrid meeting, to a large-scale hybrid educational event with hundreds of attendees. It can also include on-demand webinars and other resources hosted on an online community portal.
7. Internal team collaboration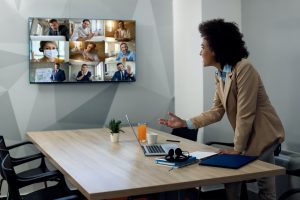 Hybrid engagement is not just for collaboration with external stakeholders. Even as more of us are starting to head back to the office, workplaces and work meetings will never go back to the pre-COVID ways. Some team members may prefer to work remotely part- or full-time indefinitely, and having a virtual alternative to in-person meetings will become standard practice. Hybrid meetings combined with asynchronous pre- and post-meeting work or gamified challenges on the same virtual platform are flexible, convenient, and more productive than their fully in-person counterparts.
We can virtualize all types of internal meetings, including between brand teams, global teams, or affiliates; best practice sharing sessions; global planning, strategy, and execution discussions; brand planning meetings and plan of action (POA) sessions, as well as annual corporate meetings.
8. Field force training and product rollouts
As the launch date approaches, the focus needs to shift to getting the field force up to speed on the product and the latest data. The Impetus InSite Platform® is ideal for a variety of asynchronous and synchronous company-wide training programs and events. These can include both asynchronous mini-training modules on our InSite Touchpoints™ platform or large synchronous (virtual or hybrid) training events on InSite Events™, our virtual event platform designed specifically for the life science industry.
InSite Events™ can also host product rollouts. Having the ability to access content online before and after the event optimizes engagement among both speakers and attendees.
9. Virtual and hybrid medical education programs (post-launch)
After launching the product and celebrating with the team, ongoing HCP education around the product needs to be a priority.
In addition to the approaches discussed in #6 above, virtual mentorship programs, case study discussions, journal clubs for reviewing newly published data, and conference e-huddles/debrief sessions are examples of innovative and engaging approaches to continuously educate HCPs and build momentum.
Moreover, the virtual format is ideal for involving your KOLs in co-creating an educational event. Virtual speaker programs are another great way to actively involve HCPs in developing these hybrid programs and to continue to build brand awareness.
10. Ongoing patient, physician, nurse, and allied healthcare provider advisory boards
Just like it's important to engage HCPs and patients as advisors in the pre-launch phase, virtual advisory boards–with occasional hybrid meetings–continue to be important during and after the product launch. This will help determine how physicians are using the product, and how patients and HCPs view it. It will also help in getting their views on things like direct-to-consumer marketing campaigns and the PSP. Finally, it can help uncover data and management gaps and where the opportunities for improvement lie…

About Impetus Digital
Impetus Digital helps life science organizations virtualize their in-person and hybrid meetings and events through our best-in-class InSite Touchpoints™ and InSite Events™ offerings, delivered with white-glove service and 360° coverage and care. Leveraging our large portfolio of cutting-edge online collaboration tools, clients can seamlessly gather insights from, and collaborate with, internal and external stakeholders. To find out more about Impetus Digital, visit our website, follow us on LinkedIn or Twitter, or book a demo at meetwithimpetus.com